If you have visited Dutch Bros, you will see that everyone has a different color of straw, because it codes for the compliment that a barista gives to his customers. Like if you get pink it means the barista finds you so cute, same as each color has a story such as:
Green: Barista finds you ugly.
Yellow: Shows you are average.
Orange: Indicate that you are weird or mysterious.
Blue: Barista feels you are so rude.
Despite the straw color, if we talk about the Orange Straw drink at Dutch Bros, you will feel like visiting a heaven of juice. It is an awesome drink for summer, which give you a little citrusy flavor along with a touch of creaminess.
If you love this drink, then let's make it at home with the help of below mentioned simple recipe.
Table of Contents
Recipe Details
| | |
| --- | --- |
| Author Name | CrazyEspresso.com |
| Preparation Time | 7 Minutes |
| Cook Time | 0 Minute |
| Total Time | 7 Minutes |
| Serving | 1 Drink |
| Category | Drinks |
Ingredients
1 cup of ice
1/2 cup of orange juice
1/4 cup of heavy cream
2 tablespoons of sugar
A straw of your choice
Orange Straw Dutch Bros Instructions
In the blender's jug add the orange juice, ice, sugar, and heavy cream, and blend it until a smooth and frothy texture does not form
Pour the final smooth drink into your glass, and insert a straw into it.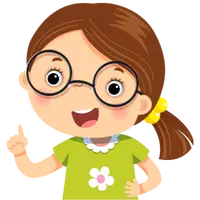 Note
You can use any color of straw, there is no specific color assigned for this drink.
Your drink is ready but if you want to make it more creamy then you can add little whipped cream over it.
Nutritional Facts
| | |
| --- | --- |
| Serving Size | 1 Drink |
| Calories | 340 |
| Sugar | 34 g |
| Sodium | 28 g |
| Fat | 18 g |
| Saturated Fat | 11 g |
| Carbohydrates | 43 g |
| Fiber | 0 g |
| Protein | 2 g |
| Cholesterol | 66 mg |
In the mood for something refreshing? Try making a Molten Lava, Mango Smoothie & Keto Cold Brew from Dutch Bros, and I am sure that it's cool you down on a hot day.
If you love this recipe, be sure to save it to your Pinterest Board "Dutch Bros Recipe" so you can easily find it again later.