The cracking sound of bacon, the melted cheese with a creamy texture, and the completely cooked eggs are altogether put in a toasted bagel. It is considered an American Classic sandwich for your breakfast, and no one can make it better than McDonald's. Million people enjoy this sandwich as their breakfast meal worldwide, it is famous because of its hearty and savory flavor.
No doubt, McDonald's level can't beat regards to its flavor and taste, but at least we can try to make it, to give our best to extract the desired taste. This sandwich is the perfect meal for you, so I think you should join us in this mouth-watering journey, in which we explore the delicious world of the McDonald's Bacon Egg and Cheese Bagel.
Do You Know: This sandwich appeared on the official menu of McDonald's in 1999, but a few times ago, McDonald's discontinue this sandwich. This discontinued news of the Bacon Egg and Cheese Bagel sandwich makes people very sad, due to this reason McDonald's gives their customers good news of the comeback of this sandwich.
Table of Contents
Bacon Egg and Cheese Bagel at McDonald's
It is a delicious breakfast sandwich at McDonald's that is a quick solution for your craving and hunger. The sandwich contains a freshly baked, toasted bagel that is assembled with an egg patty, crispy bacon strips, and melted American cheese.
The bagel itself has a chewy texture that is somehow very soft, the egg patty is perfectly cooked to assure a fluffy texture. To increase the smoky and salty flavor of the bacon butter is used, and a velvety texture comes out when the cheese slice gets melted.
Note: The price can vary from location to location, as Mcdonald's is present globally, so it's quite obvious that prices could not be the same. Moreover, in many locations, they will charge you $4.39 for this delicious and hearty sandwich.
Nutritional Values
Nutritional values are listed according to the standard recipe and serving size at McDonald's.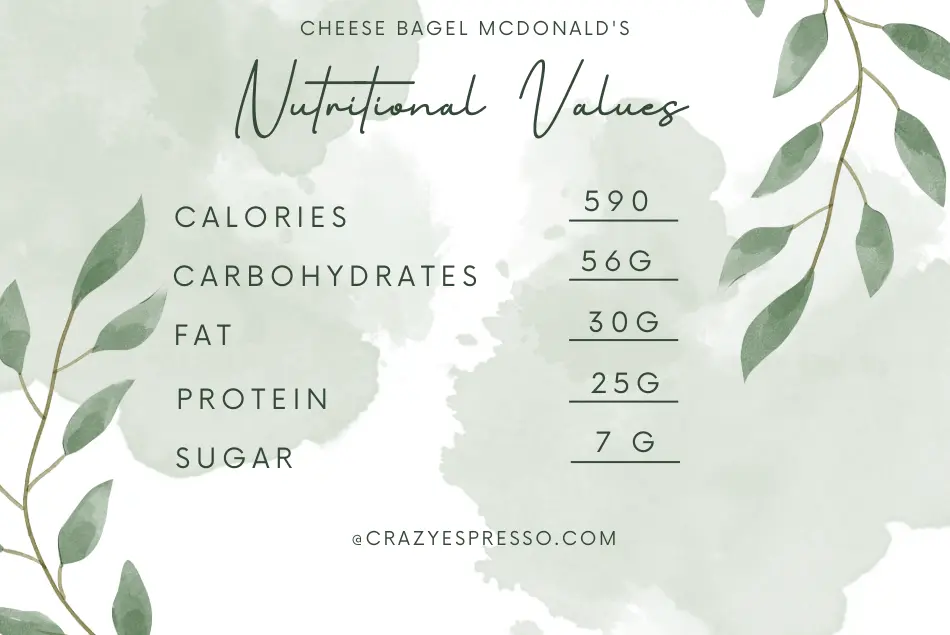 Warnings:
This sandwich has high calories, also the carbohydrate amount is quite great, which means if you are on diet not a suitable option for you, but if you are not on a diet, so it is the best option for a balanced diet.
Some of us are allergic to some food products, so it is also whole wheat, egg, and milk, so try every ingredient first, and then order it. If you are not allergic to any ingredient then you are free to go for this sandwich.
How to Make Bacon Egg and Cheese Bagel at Home?
You can make your own delicious McDonald-style sandwich at home with just a few ingredients. Here's how:
| Ingredients | Quantity |
| --- | --- |
| Plain Bagel | 1 |
| Egg | 1 |
| Strips of Bacon | 2 |
| Salt and Pepper | As required |
Procedure
Take a nonstick muffin tin pan.
Grease the muffin cups with cooking spray or butter, it will prevent the egg to stick with the surface.
Take a bowl out, then crack one egg into it.
According to the required amount, add pepper and salt to it.
Make sure to add at least one teaspoon of milk to it, it will give a fluffy texture to the egg.
After this with the help of the whisker or any stirring object mix it to a fine texture.
Then pour this mixture into the greased muffins cups.
Put this muffin tray with eggs in the refrigerator for a few minutes.
Take the tray out and bake it in the oven, keep them inside until they get completely cooked.
On the other side take a frying pan, put it on a stove, and adjust the flame.
Add some butter to the pan.
With the help of a knife cut the bacon slices to per required shape and size.
Fry them in the pan, until they get crisp.
Now take your bagel out and toast it in a toaster.
Now assemble every prepared ingredient together, like putting butter on the toasted bagel and placing egg, bacon, and a slice of cheese on it.
Note: Put the sandwich in the oven at last for 1 minute it will melt the cheese and give it a velvety texture and a smooth taste.
Now your amazing sandwich is ready, enjoy it, I am sure it will be very tasty, as you can add all the things according to your requirement.
Suggestion: If you do not like the crispy bacon inside the sandwich, skip the frying bacon step, cut the bacon into small pieces and add the egg mixture, and bake them in the oven.
Tips:
Here I have a few tips for you, that help you to make this sandwich more healthy:
As high fat is not appropriate for a good diet so prefer to take low-fat cheese.
Prefer to use Whole grain bagels.
If you want healthier bacon, then turkey bacon would be perfect.
You can also add additional ingredients to the sandwich like tomato, Spanish, or avocado, all of these have good nutritional values.
Suggestion: If you are in hurry and have no time in the morning to make this sandwich for you, in this case, make every ingredient and store them in the fridge. In the morning you just have to heat them and assemble and your sandwich is ready.
Frequently Asked Question
Do McDonald's Offer Bacon Egg and Cheese Bagel all day Long?
McDonald's considers this bagel sandwich a breakfast meal, so it is only availed at the time of breakfast. As it is available only available upto 10:30-11:00, so if you want this sandwich, you have to approach at the assigned time.
Can I order a Bacon Egg and Cheese Bagel Online for Pickup?
Yes, you can use the mobile app or McDonald's official website to place an order online, as McDonald's provide pickup or delivery services for the assistance of their customers. You just have to find out the sandwich from the breakfast menu, select the sandwich, change the instructions if you want, and be done, congrats your order gets placed.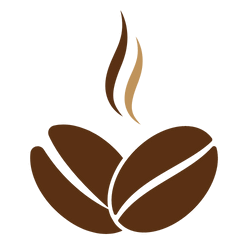 Conclusion
Now I think you have enough stuff that will help you out about "how to make this" or either "how to customize this sandwich" at home. Moreover, if you want to enjoy yourself with your friends at McDonald's, it's also a good option, just spare your time, have your car or taxi, go to the restaurant, and simply enjoy your meal.
If you find this post beneficial and helpful then save this pin in your Pinterest "McDonald's Recipe" board. So that you can easily get help later.