The Starbucks menu has a lot of choices for people who don't drink coffee. Most people would probably say the "Pink Drink" is the most famous. That's what I thought too. But, as I learned from reading about it, Starbucks has a lot of drinks that aren't coffee.
Many drinks are called "best Starbucks non-coffee drinks" by many people. So, I tried to make a list of all the drinks that aren't coffee for you. Some of these drinks that aren't coffee have a little caffeine in them, while others have a lot. But since everyone has different tastes, you're sure to be able to find a drink that you like on their menu.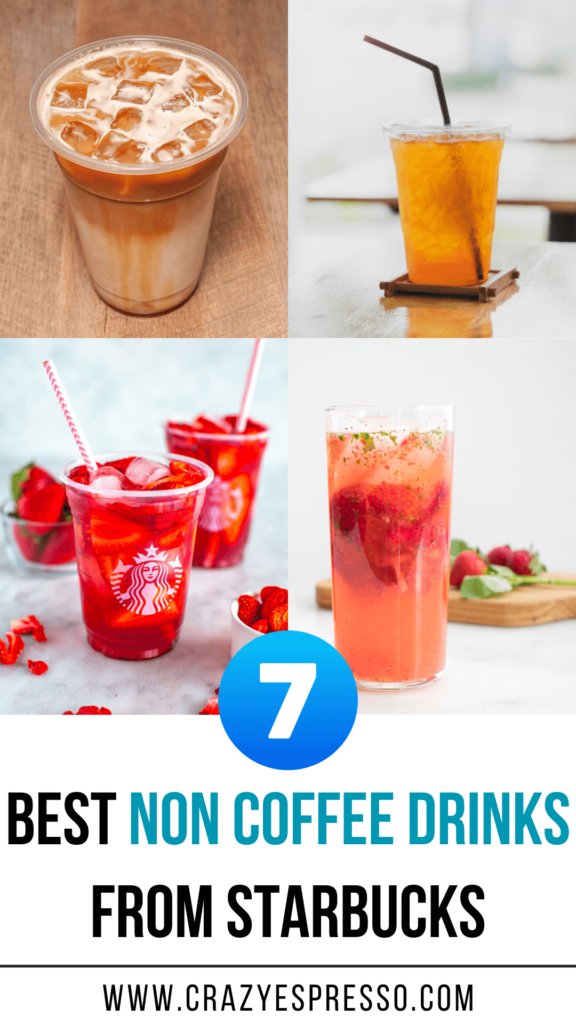 Best Non-Coffee Drinks From Starbucks
Strawberry Acai Refresher
The only drink that might make you look more like a basic white girl is this one. We can't really blame white girls for this, though, because these are tasty and, as the name suggests, cool.
You can drink this in the middle of the day to wake up. It has caffeine in it, but not as much as an espresso drink would. It's kind of sweet, but it's naturally sweet, so you don't need to ask for extra sugar.
Because it has dried strawberries in it, the drink tastes even more like strawberries and looks even better on Instagram.
Chai Tea Latte
Here is a tried-and-true drink that you can choose if you want to stick with what you know. A chai tea latte is something that every coffee shop serves. Until about a month ago, I thought that coffee came in it. I was wrong, which is sad. You can get an extra shot of caffeine if you really need it, but a chai tea latte should have enough caffeine for the day.
This is great for people who like coffee drinks but don't really like coffee. It's like a latte but without the espresso. A tasty alternative to a coffee or tea drink. Also, I have to say that Starbucks' chai tea latte is one of their best drinks. If you want to try something different, try this favorite.
Iced Peach Green Tea
I bought this every day for a week when I was sick because I was sure it would make me feel better. If you don't flavor and sweeten iced tea, I can only drink it. If you don't, it just tastes like water to me.
I love their iced peach green tea more than any other drink on this list. It's not too sweet that you want to drink straight sugar, like any Dunkin' iced coffee when you order sugar, don't fight with me.
Some sweetness is added by the peach flavor, but it doesn't take away from the green tea taste. This is a great drink to choose if you want something really cool and stimulating.
Starbucks Pink Drink
People all over the internet loved this drink, but it wasn't even on Starbucks' menu. It was so well-liked that they put it on the menu. This drink is pretty much the same as the first one, Strawberry Acai Refresher, but it is made with coconut milk instead of water.
It drove people crazy when this came out, and now everyone is trying to make drinks that look this good in every color of the rainbow. The only drinks that really stuck around were the pink and violet ones. This one tastes better than the violet one, though.
Blended Strawberry Lemonade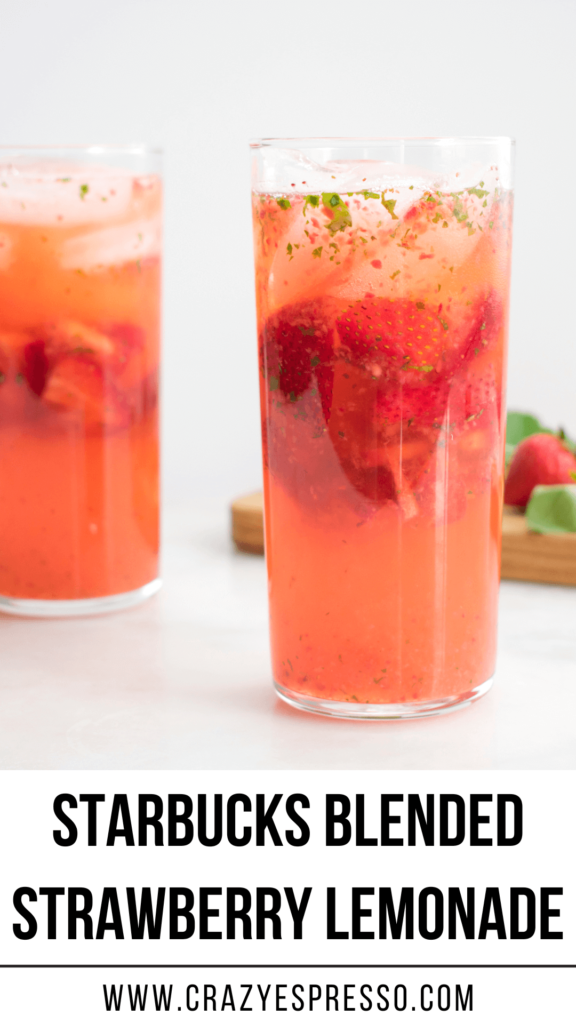 This is the drink you should get if you just want something cool and refreshing that doesn't have any caffeine in it. On really hot days, when you just want something cold and tasty, like an ice cream but not just fake sugar and taste, this strawberry lemonade is just what you need. I couldn't believe how good it was, and it was a great choice for something cool that wasn't high in calories or coffee.
Iced Guava White Tea Lemonade
This is another great Starbucks drink that will cool you down, just like the iced peach green tea. I love that it has lemonade in it to make it taste better. They usually run out of green tea, so I get a white tea instead. This is the white tea I usually choose. That green tea is really nice and cool, and the lemonade will make it less caffeinated.
Caramel Ribbon Crunch Creme Frappuccino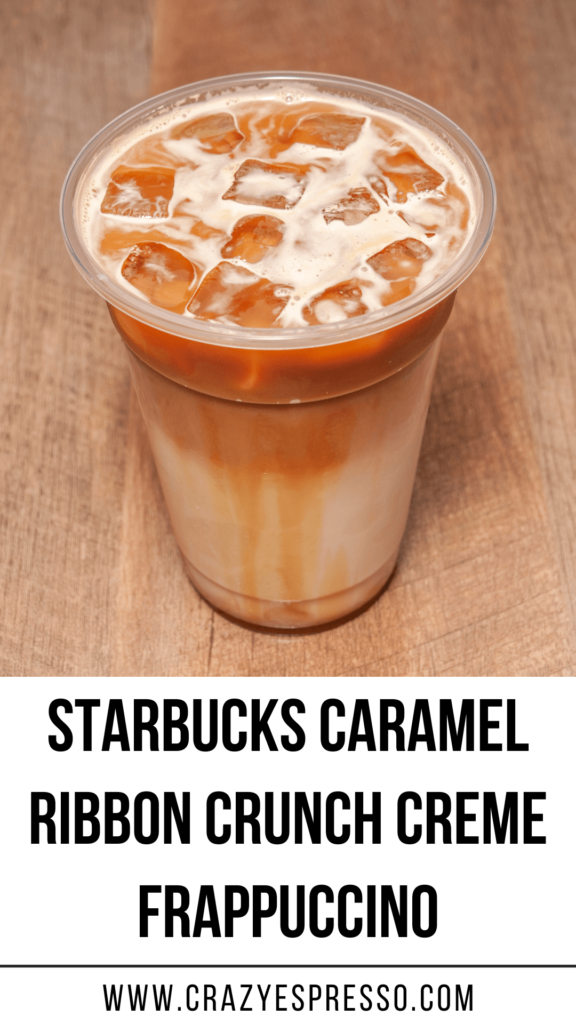 This is one of their most popular frappes and is perfect for people who like caramel. Like the chocolate cookie crumble, this has cookie pieces in it to make it crunchier. A tasty treat for any day. You can also order it with espresso if you want a coffee taste, just like the chocolate cookie crumble creme frappe. You can eat this late at night if you want ice cream but don't want to stay up all night like coffee frappes do.