Starbucks introduces a limited-time Halloween drink selection in the fall to get in the spirit of the season. These Halloween seasonal drinks are only available for a limited time each year, unlike the rest of the chain's normal menu items.
Whether you're a PSL purist or a thrill-seeking taste adventurer, you'll find something to love about Starbucks' Halloween creations. Here are 15 great drinks to try for the first time this Halloween.
11 Starbucks Halloween Drinks to Try
Here are 15 Starbucks Halloween drinks for everyone, from "Hocus Pocus" cocktails honoring Salem's Sanderson sisters to darker sips based on Gilead's Handmaids.
Witch's Brew Crème Frappuccino
On the menu it says, "delight that's more trick than treat…or is it?" in reference to this Halloween-themed Frappuccino.
The orange crème-flavored Halloween specialty drink is "dotted with imaginary Bat Warts and Lizard Scales."
Handmaid's Tale Refresher
There was a thick layer of foam covering the area behind his eye. Those craving a beverage named after the Gilead-based show need just order a venti strawberry aça refresher without water, light passion tea, light strawberry purée, and two pumps honey to create The Handmaid's Tale Refresher.
According to Holly Walker, the operator of the Instagram account where the drink was first seen, the cold foam on top is made of coconut milk and one scoop of vanilla bean.
Beetlejuice Frappe
This frappé tastes like Beetlejuice, so it's showtime! An Instagram user from Washington, D.C., shared the best way to order this scary drink.
@vincoeats wrote, "Ask for mocha lines dripped into your cup, a vanilla bean frappe with whip on top, and matcha powder on top of that."
Wolf Man Frappuccino
Add some fruit purée to your Java Chip Frappuccino to make it even better! @pixiedustedfun says that the Wolf Man Frappuccino is made with a Java Chip Frappuccino base, strawberry purée, and a shot of espresso. On top of the mix are chocolate sauce, whipped cream, and more strawberry purée.
Frappula
Enjoy this delicious drink with your teeth. Starbucks says that the drink has a layer of mocha sauce on top and whipped cream on the bottom. The white chocolate mocha sauce, milk, and ice are then poured on top. Strawberry puree drips from the edge of the glass. Whipped cream is on top of the drink to finish it off.
Witch's Hat
Witch's Brew might not fill your cup, so a Witch's Hat might be what you need. The recipe comes from Starbucks Eldersburg and calls for "a matcha green tea frappuccino drizzled with mocha and topped with whip cream, mocha drizzle, and a dusting of green tea matcha."
Extra Fall Chai
Extra, extra! Drink it all up! People will talk about this Extra Fall Chai made by Imani Isoke. "This is how to place an order," she says. Hello, may I please have apumpkin cream cold foam on top of vanilla sweet cream cold foam in an iced chai tea made with oat milk.
Spook-a-ccino
A Spook-a-ccino is being made at Starbucks Singapore. It tastes spooky-good.
On the official account, it said, "Magical sweet potato blended with milk, ice, and real sweet potato chunks, then topped with rich whipped cream and a dusting of magical pure matcha powder." "Topped with a chocolate cat for a very witchy taste."
Candy Corn Cold Brew
Candy corn is a must-have for Halloween, whether you like it or not. Sara, a Canadian Starbucks fan, told us how to best order this item from the secret menu.
You can get a Venti Pumpkin Cold Brew with white mocha syrup instead of vanilla syrup. Add one more pumpkin pump!" It's what she wrote under a picture of the candy corn mix.
Midnight Creeper Frappuccino
That's where the Midnight Creeper Frappuccino comes in. It's a Pumpkin Spice Frappuccino mixed with java chips and topped with mocha sauce and whip cream. A Starbucks store in Maryland shared the remix recipe.
Winifred Sanderson Frappuccino
To celebrate the release of "Hocus Pocus 2," Holly Walker showed us how to order a drink at Starbucks that looks like Winifred Sanderson.
Walker says to get a large Matcha Green Tea Frappuccino with strawberry chunks on top of the whipped cream, one pump of white mocha, and one pump of peppermint.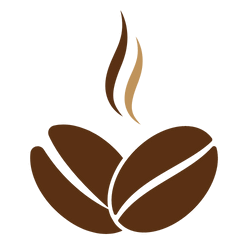 Save This Pin