On a sunny day, a cold drink should be compulsory, and when it comes to the best summer drink then it is no doubt Starbucks frappuccino. Starbucks is very popular and located in 66 countries worldwide. Starbucks is famous for serving people extraordinary cold, blended, and creme coffees. 
Starbucks is currently making a lot of drinks that are caffeine-free or decaf. Some people like more caffeine comparable to those who are sensitive to caffeine, in this case, they have to check the level of caffeine in the drink they going to have. 
We can solve your this caffeine count problem so stay connected. 
Table of Contents
What's Frappuccino Actually Is?
The most common description of frappuccino ruling now is that it consists of a coffee or creme base blended with ice and various other ingredients and usually topped with whipped cream and syrups.
Starbucks frappuccino has a healthy sweet balanced taste. 
Starbucks currently offers three different bottle sizes tall, grande, and venti.
Frappuccino is also available in chai flavor.
How did Frappuccino Get Its Name?
Starbucks uses the frappucino word which is actually a trademark brand for ice blended coffees. In frappucino, the word frappe is taken from "frappe" which means a drink which normally serve with ice or frozen to a slushy consistency. 
Note: We can not call a Starbucks frappuccino a frappe because a frappe is a drink officially owned by McDonald's.
So the question is still the same how does frappuccino get its name? During a sweltering summer season in 1992, a coffee shop that was named coffee connection located in Cambridge Massachusetts started to distribute coupons for a brand new cold, frozen drink named frappuccino. 
In 1994 Starbucks bought the coffee connection along the frappuccino name which was a trademark previously designed by George Howell (the former founder of the coffee connection).
Later in 1995 Starbucks applied this trademark to their own designed recipe of a frozen drink and started selling it nationwide. And now Starbucks provides the best products worldwide in 66 countries with the best services.
Ingredients Responsible For Caffeine In Frappuccino
The content of caffeine in frappuccino depends on the ingredient that is used in it. The main ingredient extensively adds caffeine to frappuccino is coffee, in other ways more coffee means more caffeine. Caffeine levels also depend on the type of coffee beans, blending, and roasting style.
In addition to coffee, the leaves of the tea green plant are also responsible for caffeine in frappuccino like if a frappuccino has Camellia Sinensis (a sort of tea plant) it means caffeine value is also added to it. Moreover, the chocolate lover wants their frappuccino with chocolate syrups or chocolate topping. 
In any way of chocolate in frappuccino leads to the value of caffeine. But chocolate is not the main source of caffeine because it has not that much caffeine that bothers someone. Also, Java chips and espresso shots can increase the level of caffeine. 
Note: Flavours and size of the bottle also affect the caffeine content in Frappucino.
Why it is Necessary to Check the Caffeine Level of Frappuccino?
Normally we should check our caffeine usage carefully because too much caffeine is not good while talking about healthy stuff. If in a short period, you are taking caffeine more than a healthy limit it will raise your energy level to a very high.
Also, consider the part of the sugar even in the case of a frappuccino bottle that has 75 milligrams of caffeine-containing 46 grams of sugar so it means if we double the amount of caffeine we have to add sugar as well to balance the taste. In this regard sugar level in our body leads to unhealthy value that maybe leads to diabetes and some cardiac problems.
Pro Tips:  You should keep a moderate value of caffeine in your drinks to have health consequences. 
Variety of Frappuccino
There are two main varieties of frappuccino:
Coffee Frappuccino
Creme Frappuccino
According to the context of the caffeine, the coffee frappuccino has high caffeine comparable to the creme one. Coffee caffeine is made by mixing coffee beans, tea, and caffeinated ingredients but creme frappuccino contains creme that is decaf.
Pro Tip:  If you are sensitive to caffeine then the creme frappuccino would be the best option for you because it contains less or no caffeine.
Do Starbucks Coffee Frappccuino Have Caffeine?
Coffee Frappucino has a different level of caffeine depending on the ingredients used in its flavor-making purpose. It may be between 60mg to 185mg. Let's get a view of each by comparing their caffeine content. 
| Espresso Frappuccino | Java Chip Frappuccino |
| --- | --- |
| Espresso frappuccino contains a high level of caffeine as compared to all other Starbucks frappuccinos. | It has the same coffee flavor as espresso but the caffeine level is quite different. |
| It contains 125mg (tall), 155mg (Grande), and 185mg (venti) caffeine. | It contains 75mg (tall), 105mg (grande) 145mg (venti) caffeine. |
| Caramel Frappuccino | Vanilla Frappuccino |
| --- | --- |
| Caramel frappuccino is the combination of butter and cream with acidic and ice that give it a well-balanced taste. | Vanilla frappuccino is a nice mixer of frappccuino powder, ice, vanilla, and roasted beans. |
| It contains 60mg (tall), 90mg (Grande), and 120mg (venti) caffeine. | It contains 65mg (tall), 95mg (Grande), and  125mg (Venti) caffeine. |
| Mocha Frappucino | Coffee Frappccuino |
| --- | --- |
| Mocha frappuccino is a blended mixture of coffee along milk with a delicious topping of mocha syrups. | Its an instant super cold coffee with a base of frappuccino syrup. |
| It contains 70mg (tall), 100mg (Grande), and 130mg (venti) caffeine. | It contains 65mg (tall), 95mg (Grande), and 125mg (venti) caffeine. |
Other than these popular flavors, coffee frappuccino has a lot of others. So if you are also interested in the caffeine count of these then check out the below table.
Suggestion: If you want coffee frappuccino but less caffeine than caramel Ribbon Crunch would be a better option because it contains caffeine equivalent to an average cup of coffee. It contain 60mg (Tall), 85mg (Grande) and 115mg (venti). 
Creme Frappuccino
The good news for caffeine-sensitive people is that Starbucks also provides creme frappuccino. So now people who avoid caffeine can also enjoy frappuccino because creme frappuccino is completely caffeine-free and decaf.
Note: Not all frappucino is decaf, as some of them like chai tea and matcha creme frappuccino have some caffeine content.
But the good part is people who bother to take caffeine or want little caffeine can select creme frappuccino. Because if some of them contain caffeine then the quantity is quite negligible for example Double chocolate chip contains only 15mg of caffeine even in its grande sized bottle.
Popular Creme Frappuccino Caffeine Count
| Matcha Creme Frappucino | Double Chocolaty Chip Creme Frappuccino | Chai Creme Frappucino |
| --- | --- | --- |
| It is combination of herbal flavor, milk, ice, and especially matcha tea. | It is a complete cup of chocolate chips along mocha syrup, milk, and ice. | It is a blended mixture of spicy classic tea along with ice and milk. Some creme is also added which is decaf. |
| It contain 50mg (tall), 70mg (Grande), and 95mg (Venti). | It contain 10mg (tall), 15mg (Grande), and 20mg (Venti). | It contain 20mg (tall), 40mg (Grande), and 40mg (Venti). |
Pro Tip: In caffeinated creme frappuccino, Peppermint Mocha Creme Frappuccino would be a superb option. Because even in its grande bottle size it carries only 10mg caffeine, 10mg caffeine is quite less than all above.
Caffeine-Free Frappuccino
You can also have a frappuccino that is delicious with the advantage of no caffeine at all. These decaf frappuccinos are also refreshing and sweetened. Some of the popular caffeine-free frappuccinos are suggested below for you.
Strawberry funnel cake creme frappuccino is wonderful in its taste. It is a complete serving of strawberry puree with milk and cake funnel, containing 0mg caffeine.
Even with the great flavor of caramel, the Caramel Ribbon crunch creme frappuccino is caffeine free.
Pumpkin spice is available in two forms caffeinated and non-caffeinated. Both flavors are super but the decaf frappuccino contains fewer calories. So it should be the healthiest option for you.
Starbucks Frappuccino Vs. Other Drinks Caffeine Content
In these popular Starbucks frappuccino the caffeine content is quite less than the other popular drinks.
Frequently Asked Question
Which One is Stronger Coffee or Frappuccino?
The caffeine content makes the drink stronger, and the caffeine content in frappuccino varies with bottle size and flavor. Frappuccino's various flavors contain a higher amount of caffeine as compared to coffee. In this way, frappuccino is stronger than simple hot or iced coffee.
Are Starbucks' Frappuccino Healthy Options for People?
Regards to the healthiest option, somehow frappuccino is not the right one. Because in every flavor sugar content is very high approximately near to 40 to 46 grams. 
Calories also lie between 300 to 350 which is pretty much high for one intake. But Starbucks also provides some option that has fewer calories and is caffeine free also.
For example, pumpkin spice frappuccino is completely caffeine-free and has very less calories so it would be a healthier option for you.
Why Starbucks Frappuccino is So Expensive?
Starbucks put its best in serving people with not only taste but also quality. Starbucks always prefers quality when it comes to the ingredients that give flavor to frappuccino or coffee beans their roasting style, creme, or either the topping including different syrups. 
Also, some labor costs for example the baristas who put their best to make the drink delicious to the next level. Due to all these reasons, Starbucks frappuccinos are the most expensive ones.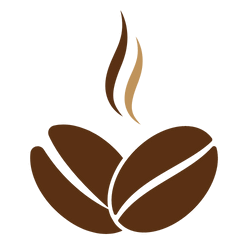 Conclusion
Starbucks frappuccino drinks are the best refreshment options, even you can customize your drink according to your own will. The baristas can add all those ingredients which you want and skip all those that you usually avoid. 
Starbucks provides great ease to people by providing both caffeinated and non-caffeinated options. Those who want a strong frappuccino can go for the option in which coffee content is higher or can ask for it from baristas. Otherwise, an espresso shot can fulfill it. 
On the other, those who want caffeine-free frappuccinos simply choose creme frappuccinos.
If you find this post helpful then save this pin in your Pinterest "Starbucks Drinks" board. So that you can easily get help later.