There are very few among us who don't like coffee at all, on the other side more than half the world is now being passionate about a cup of coffee. People want a cup of coffee to start their day, celebrate their enjoyment, eliminate their stress, overcome their workload, and in every casual and specific situation.
So coffee lovers want to upgrade their coffee trends and style also, and white coffee is one of the beloved trends now. Don't you ever hear about white coffee? This means you are still unaware of this masterpiece, but don't worry I am here to guide you about each point and also its availability at dutch bros. I am sure you will love to read each line about the white coffee facts.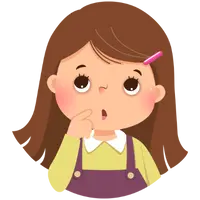 Do You Know
White coffee is been a favorite since its arrival in the 15 century.
Table of Contents
What is White Coffee?
Are you assuming now that white coffee is something with the addition of whiteners, any sort of milk, or maybe a flat white? But it totally opposite as white coffee is different from casual coffee because of the unique roasting style of the coffee beans.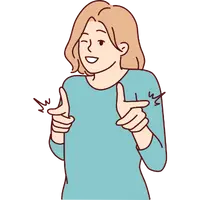 Important to Know
There are no special coffee beans for white coffee beans, the same beans are used for this coffee like Arabica, Robusta, Liberica, and Excelsa.
Roasting Style
As traditional black coffee is roasted at a very high temperature approx 370-540℉, in contrast, beans for white coffee are roasted at a very less temperature approx 325℉ or 162°C.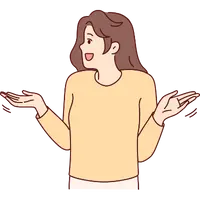 Fun Fact
White Coffee because of its light roasting style is also known as light coffee.
In the case of white coffee, green coffee beans are roasted for a very short time and do not allow them to get even light brown, which means keep them white, because of this the color will become beige.
Grinding
As because the beans are less roasted at a low temperature, so they are hard and denser as compared to the traditional black coffee which is less dense and less hard.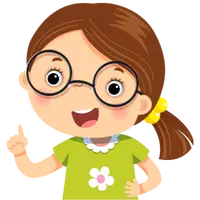 Note
These hard and denser beans can't grind in commercially available grinders, so you can buy a pestle to make this hard job easy.
White Coffee Origin
This style of roasting and formation of white coffee was first done in Yemen, they usually lightly roast the beans at low temperatures and then flavored it up with a spice known as Hawaij.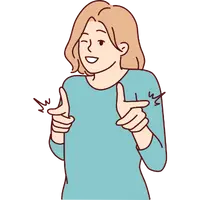 Important to Know
This kind of drink with Hawaij Flavors is still being practiced in Lebanon.
Dutch Bros White Coffee
White coffee demand is very high among people so according to the demand of the people dutch bros officially introduce it on their menu in 2014.
Following are the white coffee options available at Dutch Bros:
White Coffee Hazelnut Mocha
White Coffee Dutch Crunch Breve
White Coffee Toasted Mellow Oat Milk Latte
White Coffee Coconut Chai Latte
White Coffee Jelly Donut Oat Milk Latte
Why Dutch Bros White Coffee is so Special?
Dutch Bros white coffee is so special because of its unique roasting, and grinding style, which leads the coffee to a sweet nutty taste, less acidic, more caffeinated, and earthy flavor. So the all-desired taste you are getting in a single cup……not a bad deal, that's why the white coffee of Dutch Bros is so special.
As people enjoy having a pale cup of coffee with a unique taste and amazing flavor.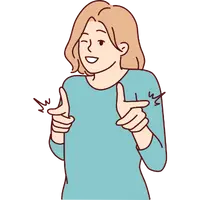 Important to Know
White coffee holds 5% more caffeine content than traditional darkly roasted coffee.
Dutch Bros White Coffee Hazelnut Mocha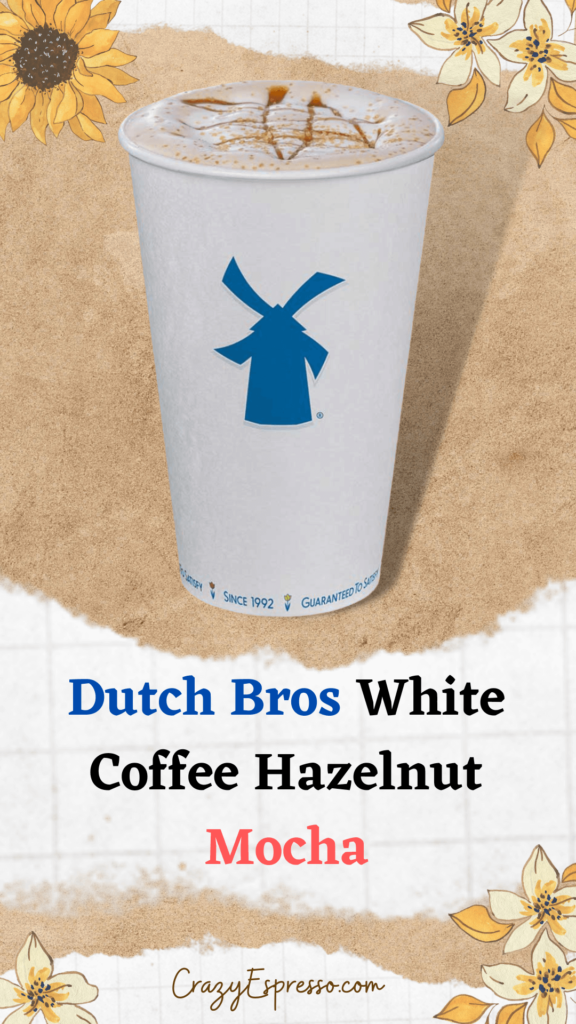 If you want a cool and quick way to fulfill your morning coffee cravings then this dutch bro white coffee is definitely a blessing for you.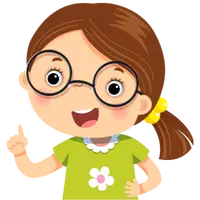 Note
This drink is available in all sizes, and as hot and iced versions, but you can't order it as blended.
Ingredients
This white coffee is very delightful to our taste buds as its standard recipe hold all the amazing ingredients.
White espresso
White Chocolate sauce
Half and half
Hazelnut syrup.
Taste & Appearance
This drink is rich in nutty flavor with a creamy and velvety appearance, the espresso makes it bolder and richer in taste which feels very soothing.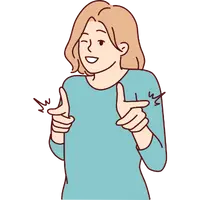 Important to Know
In this coffee, white espresso is used which makes this coffee a caffeine booster with an earthy flavor.
Along sweet rich taste, brown color, and good content of caffeine this coffee become the top choice of many people at dutch bros. For extra flavors, this drink is also topped with whipped cream and drizzles but both of these ingredients are optional.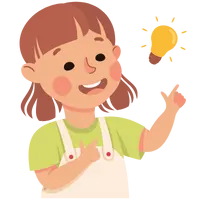 Suggestion
If you love Mocha or cookies then definitely have a try at this coffee.
National Facts
The below nutritional values are listed for the 16oz cup and for the iced version of this drink.
| | |
| --- | --- |
| Carbohydrate | 67.7g |
| Fat | 11.1g |
| Sugar | 52.3g |
| Protein | 10.8g |
| Calories | 414 |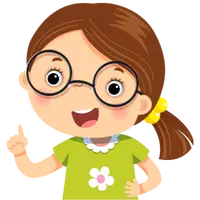 Note
A 16 oz cup of iced White Coffee Hazelnut Mocha holds 128 mg of caffeine.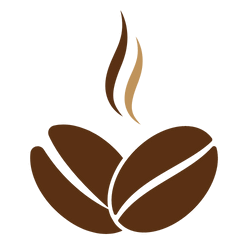 Dutch Bros White Coffee Crunch Breve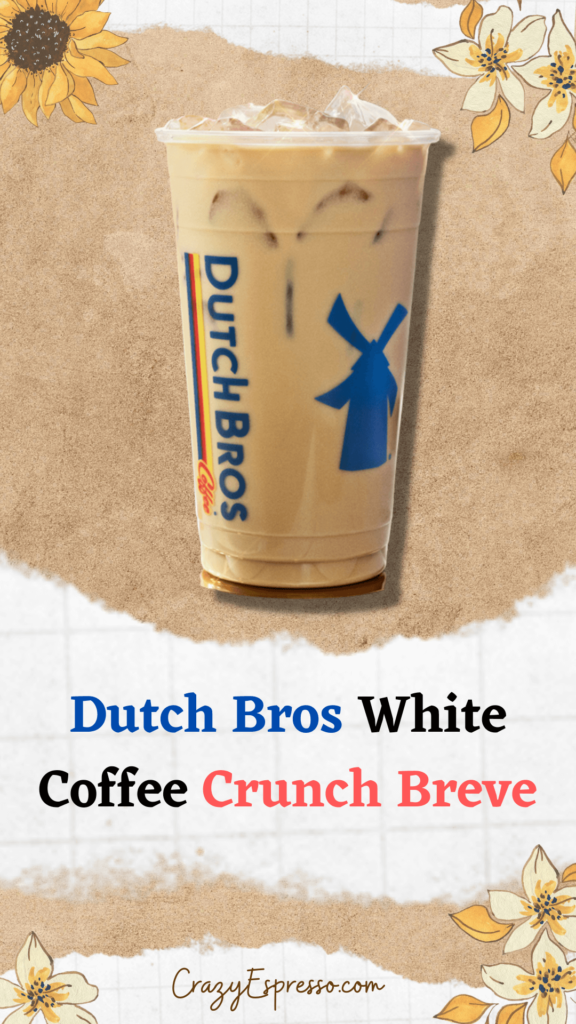 It is quite a delicious and unique white coffee drink, and because of its less acidity, it's a fabulous choice to start your day.
Ingredients
Caramel
Vanilla
Half and Half
White espresso
Whipped Cream
Caramel drizzle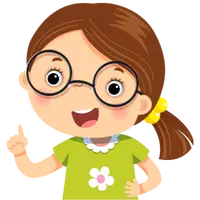 Note
If you have checked on Dutch Bros' official website, then you will see that strawberry is also an ingredient for this drink, but here I have not listed it because this drink can be made in a variety of ways, for this, you just have to as a barista and he will customize it for you.
Serving
This drink looks more like a desert because of its creaminess, as it is topped with whipped cream and drizzle. Moreover, basically, it is served with lightly roasted beans that are used to make white espresso along with steamed half and half.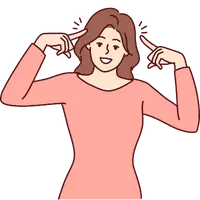 My Perception
After the basic serving recipe, it is time to add flavors, for this, you have the choice to add either strawberry or caramel and vanilla. So, in my opinion, choose the desired one which will match your mood and enjoy it, one more thing whipped cream and drizzles are totally up to you as they are optional.
Taste & Appearance
This drink has a nutty flavor with pale/beige color, in other words, because of the sweet and balanced flavor of caramel and vanilla it is no less than a desert of flavors.
It is available as hot and iced, both of them have unique tastes and appearances, so choose one according to your personal wishes.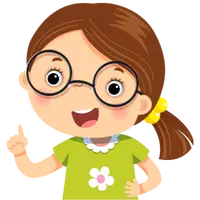 Note
It's not compulsory to order this drink as listed in a standard recipe, you can either order it as sugar-free or customize it with preferred syrups. The point is not over here you can even customize your milk choice.
Nutritional Facts
Let's have look at the nutritional facts of iced Dutch Bros White Coffee Crunch Breve in 16 oz of a cup (medium).
| | |
| --- | --- |
| Carbohydrate | 43g |
| Fat | 19g |
| Sugar | 49g |
| Protein | 12g |
| Calories | 370 |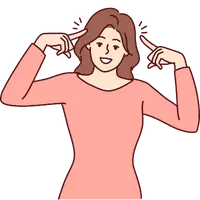 My Perception
This 16 oz cup holds 300mg of caffeine means a quick booster and an easy way to fulfill the caffeine cravings but look at the sugar level which is quite high. A normal healthy amount of sugar for men is 36g and for women, it's about 25g, so choose everything accordingly, but the good news is you can have its sugar-free version.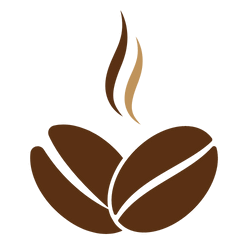 White Coffee Toasted Mellow Oat Milk Latte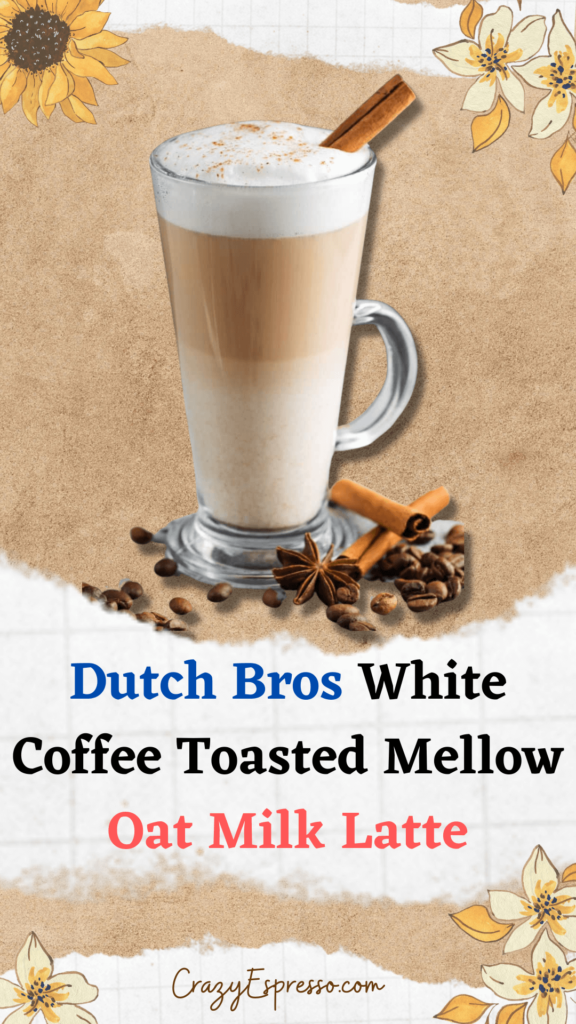 This white coffee is not less than anyone else, when it comes to taste and quality, its amazing texture, soothing aroma, and wonderful flavor make it a super choice for everyone.
Ingredients
White Coffee
Chocolate Macadamia Nut Syrup
Vanilla Syrup
Oat Milk
Whipped Cream (optional)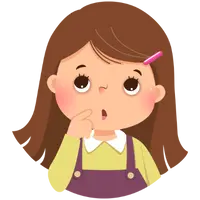 Do You Know
Oat milk is totally vegan because its plant-based, and it give a sweet taste to the coffee, and it also holds various health benefits like it is gluten-free, cholesterol free, high in fiber, and less in fat.
Serving
This drink is made after getting inspiration from toasted marshmallows, as many of us love to eat them. So for this first of fall, white espresso is made through an espresso machine, and then pour it over steamed milk, after that the macadamia nut and vanilla syrups are added and stirred, and finally coffee is ready to serve.
Optional Step: You can either accessorize it with a chocolate drizzle to give it a chocolaty touch and also topped it with whipped cream.
Taste & Appearance
Due to macadamia nut syrups, this coffee gives you a mouthful of nutty taste with a hint of vanilla. Because of frother milk, its texture is so smooth and creamy making its flavor more enhanced and vibrant. The white espresso addition in the drink gives it full caffeine content as required, indeed the best drink from all aspects.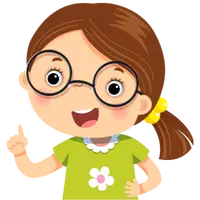 Note
It's not compulsory to use oat milk, you can choose any preferred milk either vegan or dairy, and it will be totally your choice.
Nutritional Facts
The below-listed value will assist you to analyze the nutritional facts in a 16 oz cup of iced White Coffee Toasted Mellow Oat Milk Latte.
| | |
| --- | --- |
| Carbohydrate | 48g |
| Fat | 15g |
| Sugar | 47g |
| Protein | 7g |
| Calories | 350 |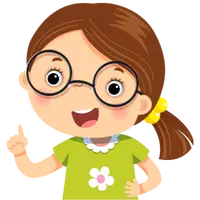 Note
In a medium cup this drink holds 300mg of caffeine means more than those a regular cup of coffee contains.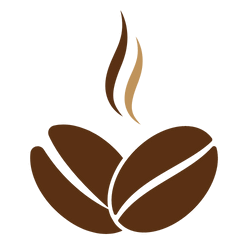 White Coffee Coconut Chai Latte
If you want a coffee with a spiced chai then let's check out this one, I am sure it will definitely suit your taste buds.
Ingredients
White Espresso
Chai tea
Coconut flavoring
Whipped Cream (optional).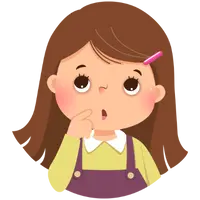 Do You Know
Spiced tea widely known as chai tea is rich in aromatic flavor and it has first discovered in India because it is native to it.
Serving
For the serving, the white espresso is prepared first, after this the chai tea is made and strained out to make it free from all the spices. Take a glass, pour the espresso and chai tea respectively into it, and then add vanilla syrup, mix it, and enjoy.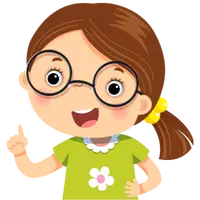 Note
You can also add yours prefer steamed milk into it to make it a Chai latte.
Taste and Appearance
As for this drink the espresso is made from lightly roasted beans means the coffee will be of beige color, but more caffeinated, bolder, nuttier, and richer in consistency. The appearance is somehow creamy and very smooth, but a tropical touch is added to this drink because of the coconut flavors.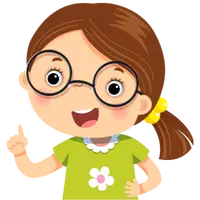 Note
You can order this drink either as hot or cold, if you love adventurous taste then this drink is totally meant for you.
Nutritional Facts
The below-listed value will assist you to analyze the nutritional facts in a 12 oz cup of iced White Coffee Coconut Chai Latte.
| | |
| --- | --- |
| Carbohydrate | 35g |
| Fat | 9g |
| Sugar | 31g |
| Protein | 5g |
| Calories | 240 |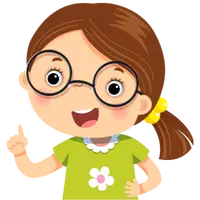 Note
335 ml of this coffee it holds 120mg of caffeine means strong enough.
Frequently Asked Question
How Does White Coffee Taste like?
White coffee is no doubt nuttier and less acidic, but it's a basic taste that white coffee has, the further taste depends upon the flavor you choose, or the syrups added to the coffee like strawberry, vanilla, coconut, caramel, and many others.
What are the Benefits of White Coffee?
There are various benefits of white coffee like less acidity, high caffeine, more oxidants, unique flavors, and many others.
What are the Drawbacks of the White Coffee?
No doubt there are several benefits but there are also some drawbacks of white coffee such as being harsh on the sensitive stomach, a little expensive, and because of its hard and denser beans really hard to grind in commercial grinders.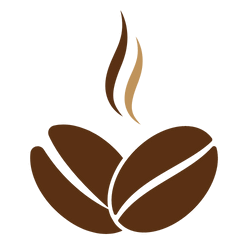 Conclusion
No doubt caffeine has a lot of health benefits, as white coffee holds more caffeine than traditional black coffee, which means it has more health benefits. But in my opinion, it's not the health benefits that indulge people's attention towards white coffee, it is the style and update.
People always want to explore new things and want to share their experiences with their beloved, as I have done to share my experience with you all. So get some spare time and try this amazing dutch bros coffee item.
Moreover, if you are diet conscious then you can either take help to choose a drink for you from my blog on low caloric drinks and low sugar drinks on the Dutch Bros menu, hope it will be helpful for you.
If you find this post helpful and want to see this in the future, Then save this pin in your Pinterest "Dutch Bros Secret Menu" board. So that you can easily get help later.