Frequently visit to Dunkin Donuts and ordering the same breakfast items from the regular menu, is such a boring thing right? And we can not afford this boringness in our summer holidays.
By keeping this scenario in mind Dunkin Donuts release a wonderful breakfast option for you on their seasonal menu. A maple Sugar Bacon Sandwich is a perfect option for those who don't want any compromise on taste, learn more about this sandwich with me in little detail.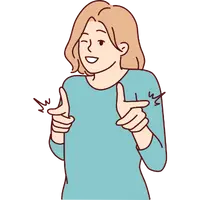 Important to Know
This sandwich first appeared on a seasonal Menu at Dunkin Donuts in August 2020 and became a beloved choice of many people.
Maple Sugar Bacon Sandwich at Dunkin Donuts
I think this sandwich is a whole deal of crispiness along with the aroma of maple and bacon. So if you want a flavorful cheesy-filled sandwich then there is nothing best than a Maple Sugar Bacon Sandwich.
Note: This Sandwich is available in the fall season from August up to November, so you can enjoy it in this limited time period.
Serving Style
In my opinion, this sandwich taste is based upon its serving style, as a crispy croissant bread filled with fluffy fried egg, cheddar cheese, and maple sugar bacon is served in a classy manner.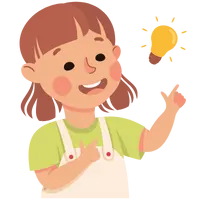 Suggestion
It's not compulsory to order it with a croissant instead you can customize it with a ciabatta roll or bagel.
Texture
First, it has a crispy, flaky, and buttery texture because of the croissant bun the more fluffy texture is added through a perfectly cooked egg placed inside. The velvety texture of melted cheddar cheese leads the game of fine smooth texture to the next level.
Customer Reviews: I have observed some people around me who describe this sandwich to me as a bar of melted chocolate sealed in a crispy biscuit wall.
Taste
This has a combo of tastes a little savory with a sweet flavor, also the smoky caramelized taste is experienced because of the maple sugar seasoning coated on the bacon.
Customer Reviews: Some friends told me that they would love this sandwich more if Dunkin Donuts add more bacon to their sandwich……..Kinda Greediness…too bad guys.
A little creamy and salty, butter and a soft taste were added to this sandwich because of the white cheddar cheese. Its taste is superb as you can enjoy every bite you had because of its satisfying warm taste.
Customer Reviews: By taking a random question about this Sandwich from people I found some people who feel this Sandwich tastes a Pancake served with bacon and maple syrup……this seems a little amazing to me.
Availability
Nationwide, at Dunkin Donuts participating locations this Maple Sugar Bacon Sandwich is available for a limited time from August to November through the fall Season.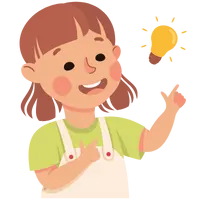 Suggestion
It's not compulsory to Visit Dunkin Donuts to order this Sandwich, as you can enjoy it at your home. For this order through Instacart and you will receive your order as fast as in 1 hour.
Nutritional Facts
We have seen that the Sandwich is too delicious but it's not the main point, as we should always check our calorie intake to maintain a healthy life, let us have a look at nutritional facts.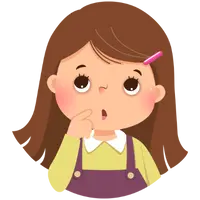 Do You Know
A man and woman have different calorie per day requirements, it's 2500 and 2000 per day respectively.
| | |
| --- | --- |
| Serving Size | 1 Sandwich |
| Fat | 40g |
| Carbohydrate | 48g |
| Sugar | 13g |
| Protein | 22g |
| Cholesterol | 200 mg |
| Sodium | 1000 mg |
| Calorie | 640 |
Customer Reviews: All people find it tasty but not a healthier option for this sandwich only 23% of people vote to declare it as a healthier option. But I think so consuming 640 calories at a moment is not safe, it leads to obesity and many other bad consequences.
How to Make Maple Sugar Bacon Sandwich Dunkin Donuts at Home
If you find this Dunkin Donut Sandwich super tasty then it's a definite thing that now you want to make this at home. For this, you just have to collect all the desired items for its preparation.
Procedure
You can make your delicious sandwich at home by following just a few simple Steps.
Step 1. Cutting the Bacon
The first part is to cut the bacon into fine pieces and then cook it, it will give a crispier touch to the sandwich.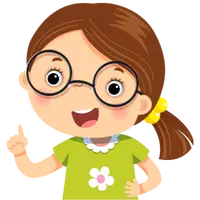 Note
You can either bake it or fry it, choose one which seems easier to you.
Make Sure you have cut your Bacon pieces with good thickness.
Step 2. Baking the Bacon
Now turn on your oven and wait until the temperature reaches 350 F.
Note: Turn on the oven for 20 minutes before placing the bacon tray into the Oven.
Take your finely cut thickened bacon pieces and bring your brush out and put a lot of maple syrup on the bacon.
After this use brown sugar to sprinkle over the bacon coated with maple syrup.
Now take a tray with a baking sheet foil, over it a wire rack is placed.
Place the bacon on the wire tray, and put it in the oven which reaches a temperature of approx 400 F.
Note: Bake the bacon for at least twenty minutes, as soon it starts turning brown or its edges start dark, bring it out from the oven.
Step 3. Fry the Egg
Turn on the Stove.
Put a frying pan over it.
Grease the pan with oil.
Suggestion: Try to use butter instead of any other oil as it makes your fried egg more buttery and fluffy.
Crack the egg over the pan.
Let it be fried.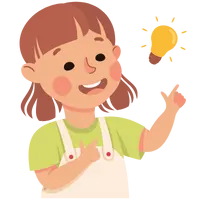 Suggestion
If you sprinkle black pepper over fried egg then it will become tastier.
Step 4. Assembling
Now take the croissant bun out.
Put the baked bacon and fried egg over it.
Also, add a slice of cheddar cheese and close the bun.
Suggestion: Put the final assembled sandwich in the oven for at least 1 minute it will melt the cheddar cheese and give the sandwich a velvety texture.
If you are a person who doesn't likes reading then this video is for you…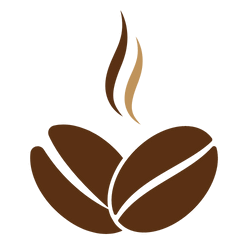 Conclusion
If you want to give yourself a hearty treat then the Maple Sugar Bacon Sandwich is a satisfying and wonderful breakfast option. It has a sweet, savory, salty taste that gets more enhanced if you have it with decaf Dunkin Donut coffees, Cold Brews, or with orange drinks. 
For your convenience, I have also listed its preparation method at home so just carefully follow the instructions and you can enjoy your sandwich at home……..Hope So it is helpful.
If you find this post beneficial and helpful then save this pin in your Pinterest "Dunkin Donuts Food Recipe" board. So that you can easily get help later.