Pumpkin cold brew is one of the best Starbucks drinks, it has a unique and delicious taste. People are tremendous in number, who order this drink at Starbucks on daily basis.
But what to do if there is no Starbucks near your house, or you do not have enough money to pay for it? In this case, you can simply make this superb drink at home with less expenditure. If your question is "how", then I am here to assist you through guidelines just keep reading.
Best Point: This drink at Starbucks is the best choice for the summer season, so if you are in a warm area and have any nearby Starbucks you should definitely try this drink.
Table of Contents
Starbucks Pumpkin Cream Cold Brew
According to the standard recipe, for sweetening purpose vanilla syrup is used along with the addition of pumpkin cold cream, and for topping pumpkin spices are used.
Note: At Starbucks, this drink is available in tall (12oz), grande (16oz), venti (24oz), and trenta (31oz) sizes. You can order it in any size you want.
Nutrition Cout:
| | |
| --- | --- |
| Serving Size | 16oz |
| Fat | 12g |
| Carbohydrates | 31g |
| Protein | 3g |
| Caffeine | 185mg |
| Sugar | 31g |
| Sodium | 55mg |
| Calories | 250 |
Note: This nutrition value is listed according to the standard recipe, as the size of the drink change, the addition of the ingredient also increased that ultimately changing the nutrition count.
How to Make Starbucks Pumpkin Cream Cold Brew at Home?
We can easily make this drink at home to cover our cravings, or as for summer refreshment. It doesn't matter for which purpose this drink is goona made, the thing of concern is it's a delicious drink for which there is no need for a specific reason.
Why Should You Make Starbucks Pumpkin Cream Cold Brew at Home?
There is various reason that will support this concept that you should make this drink at home.
You can save time, that will spend going to Starbucks.
You can save money, as drinks at Starbucks are quite expensive.
You can have control over the ingredient's quantity addition.
Moreover, you can make your drink as you want.
You can enjoy this drink during the off-season when this drink is not available at Starbucks.
My Perception: In my opinion, a person feels the food or drink tastier, if he/she put his/her effort into the product. By this, a connection with a drink will also form that you will enjoy while having it, so if there is no problem to go to Starbucks or either you can buy it online, still you should try it at home at least once.
Ingredients:
Salt
Heavy cream
Ground cinnamon
Whole milk
Pure pumpkin puree, canned
Vanilla syrup
Ground nutmeg
Cold brew coffee
Pumpkin cream
Before starting the procedure you should definitely check how to make a cold brew coffee and pumpkin cream at home because these are essential ingredients for this drink.
Step 1. Cold Brew Coffee
The first thing to do is to make a cold brew coffee, for this buy whole coffee beans that are dark brown roasted.
By use of any coffee grinder available at home, grind the beans, the second option is to buy directly ground coffee beans from the grocery store.
Note: Make sure to take filtered water, instead of normal tap water will make the coffee taste bitter.
Now put the ground coffee in the mason jar, and close the lid.
Keep the jar overnight in the fridge or for at least 12 hours.
Then take it out and separate the ground coffee through a coffee filter.
Suggestion: You can also use a french press, but in this case to separate grounded coffee, you have to pour the water off by pressing the plunger downward.
The cold brewed is ready, it is normally served as it is with the addition of ice.
Note It's not necessary to make a cold brew at home, you can also buy this from any grocery store.
Step 2. Pumpkin Cream
As pumpkin cream is the second most important ingredient of this drink, so you should definitely learn about its preparation.
Take the blender out, and put all the ingredients inside.
Do not add cream to it.
Close the lid.
Start the blender to a medium speed, and wait for getting smoother consistency.
As the required consistency is achieved, simply pour the cream slowly without turning off the blender.
After everything gets completely mixed, unplug the switch of the blender.
Step 3. Serving
Take a grande size cup and fill it with the desired amount of ice.
Pour the iced brewed coffee, you just have prepared.
Add the vanilla syrup for the sweetener.
Note: Try to avoid the addition of an excess amount of vanilla syrup, as it ruins the taste.
Mix the iced brew coffee and the vanilla syrup completely with the help of any stirring object.
Add the pumpkin cream to it as a topping.
Add some garnished cinnamon.
Enjoy your pumpkin Cream cold brew at home while watching your favorite series.
If you are not a person who loves reading, Then Check out This Video Guide.
Note: If you feel very tired because of the long process, you can store the pumpkin cream in the refrigerator. But the shelf life of this cream is little low approx 3 days, so you can make this drink without any worry for three continuous days. Don't forget to store it in an airtight jar.
FAQs
Is the Starbucks Pumpkin Cream Cold Brew too sweet?
Yes, the Pumpkin Cream Cold Brew is one of the sweet drinks, but not as much as you consider. The addition of pumpkin cream foam gives a creamy sweetness to the cold brew coffee, and the touch of spice is also added to it by a sprinkle of pumpkin spice.
When is the Starbucks Pumpkin Cream Cold Brew available?
The Starbucks Pumpkin Cream Cold Brew is a seasonal drink and is widely available in the Canada and United States from 30 August or 1st September through late November or 1st December. It also depends on the year and on the location.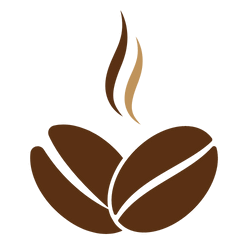 Conclusion
As you see every aspect of making this drink at home is a fun activity, I think you should definitely try it once at home. Moreover, if you are a working person and have no time for this, it's quite fine, you can go to Starbucks and have this in your free time, I am sure this thing is worth your money greatly.
If you find this post beneficial and helpful then save this pin in your Pinterest "Starbucks Recipes" board So that you can easily get help later.