Dutch Bros Picture Perfect drink gives you a feel of heaven in every sip, sprinkles, and whipped cream topping giving a delightful view from above.
This is one of the most popular drinks of Dutch Bros, which is sweet, frothy, and creamy at a time…indeed a perfect treat to make your mood very good.
Caramel and chocolate sauce give a unique descent flavor to the final drink that can make you smile and pause to feel the minute flavors also.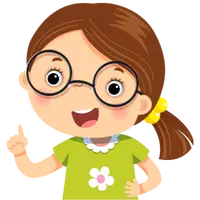 Note
You can customize the amount of sauces and syrups in the drink according to your own preferences.
Coffee addition makes this drink super strong, bolder, and richer, that's why there is no point to avoid this drink, instead, you should make this at home also, for this take help from the below-mentioned instructions.
Table of Contents
Note: There is no specific type of coffee instruction for it, you can either use drip coffee, a espresso shot, or even instant coffee, choice is yours. 
Recipe Detail:
| | |
| --- | --- |
| Author Name | CrazyEspresso.com |
| Preparation Time | 4 Minutes |
| Cook Time | 0 Minute |
| Total Time | 4 Minutes |
| Serving | 1 Drink |
| Category | Drinks |
Ingredients:
1 cup of brewed coffee (hot or cold)
1/4 cup of milk (any kind)
2 tablespoons of caramel syrup
2 tablespoons of chocolate syrup
Ice cubes (optional)
Whipped cream (optional)
Sprinkles (optional)
Picture Perfect Dutch Bros Instructions:
Take a blender jug and add ingredients like caramel sauce, milk, coffee, and chocolate syrup. 
Keep the blender run until a frothy and smooth drink gets formed.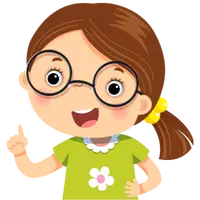 Note
If you want a frozen version of this drink then also blend some ice along with all other ingredients. 
For the cold version, put some ice in the glass, and then pour the blended mixture over it.
Note: Use colored sprinkles and whipped cream for topping, but it is completely optional.
Your Picture Perfect drink is ready, Enjoy! 
Nutritional Facts:
| | |
| --- | --- |
| Serving Size | 1 Drink |
| Calories | 320 |
| Sugar | 50 g |
| Sodium | 140 g |
| Fat | 7 g |
| Saturated Fat | 4 g |
| Carbohydrates | 60 g |
| Fiber | 1 g |
| Protein | 5 g |
| Cholesterol | 20 mg |
Other than this drink, you can follow my recipes on Pink Straw Dutch Bros, Trifecta Dutch Bros, and Vanilla Chai Dutch Bros, these all are Dutch Bros drinks which are super tasty.