What are these Pumpkin Cream Cheese Muffins? They are pumpkin muffins filled with sweetened cream cheese and topped with pumpkin seeds. Better than Starbucks!
Pumpkin Cream Cheese Muffins are a tasty breakfast treat I could eat all year long. But I can't get enough of eating a warm pumpkin muffin on a cool fall morning!
It's become clear to me over the years that many muffins are pretty thick. Not this muffin recipe. These are light and moist, and the cream cheese filling makes them even better.
With the pumpkin seeds on top, these taste just like your favorite Starbucks recipe, but you can make them at home!
Some of my favorite restaurant recipes are great to make at home because they save me time and money. Who doesn't love that?
We always have these Pumpkin Cream Cheese Muffins on hand, and we make them at least twice a month. They're great for breakfast or even dessert.
If you like muffins, pumpkin, and cheesecake, this dish is what you need. They are simple to make, taste great, and are the best things you will ever eat.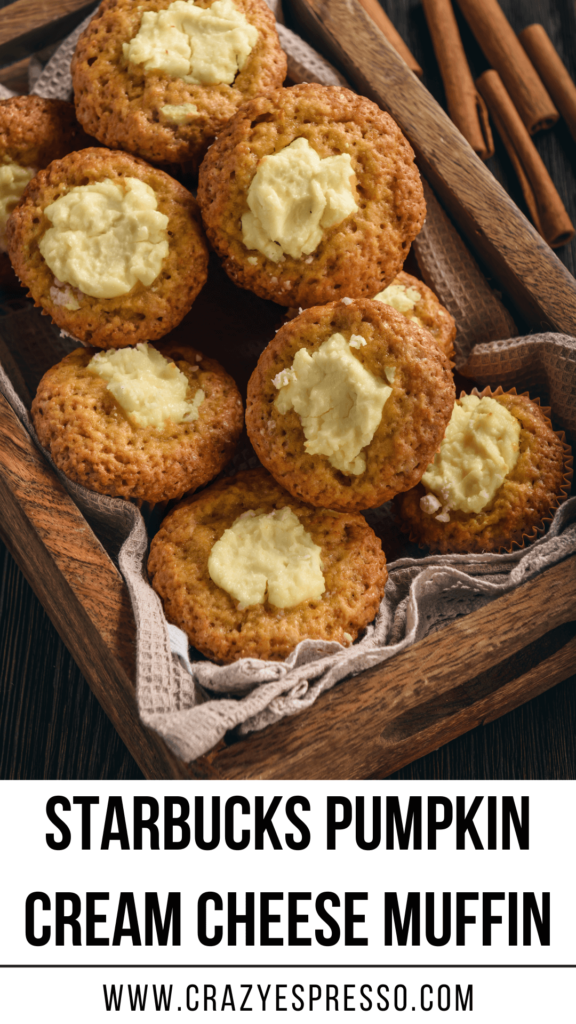 Table of Contents
Why This Recipe Work:
The materials are easy to find, and these bake up quickly.
The muffins taste and feel great, and the cream cheese center really makes them stand out.
It's easy to make two of these and save them for later.
Starbucks Pumpkin Cream Cheese Muffin Ingredients?
They're easy to make and taste just like Starbucks pumpkin cream cheese muffins. These simple things are what you'll need:
Sugar, baking powder, baking soda, pumpkin pie spice, salt, pumpkin puree, egg, melted butter, and vanilla extract are the things you need to make pumpkin muffins.
Softened cream cheese, sugar, all-purpose flour, milk, and vanilla extract are what you will need for the cream cheese filling.
How to Make Copycat Starbucks Pumpkin Cream Cheese Muffin at Home?
These tasty Starbucks Pumpkin Cream Cheese Muffins are easy to make from scratch. Just follow the steps below.
Warm the oven up to 350ºF.
Put ¾ cup of powdered sugar, 1 teaspoon of baking powder, 1 teaspoon of baking soda, 1 teaspoon of pumpkin pie spice, and ¼ teaspoon of salt in a large bowl. Mix everything together. After that, put it aside.
Take a different bowl and add the egg, ¼ cup of warmed (but not hot) butter, and 1 teaspoon of vanilla extract. Whisk the ingredients together until they are well mixed.
Bring these wet things together with the dry ones. Using a plastic spatula or a wooden spoon, mix until everything is just mixed. Do not mix the batter too much. Put away.
Stir 4 oz of melted cream cheese, 2 tablespoons of granulated sugar, 1 tablespoon of all-purpose flour, 1 tablespoon of milk, and ½ teaspoon of vanilla extract together in a different bowl until they are just barely mixed.
Fill the pipe bag with the cream cheese filling.
Use non-stick cooking spray or paper liners to grease the muffin pan. Put the pumpkin batter into the muffin tin that has been prepped. Use about ¾ of a wrapper for each item.
The cream cheese filling should be put into each muffin. To do this, dip the cut tip of the pastry bag into the batter in the middle, add the filling slowly, and then lift the bag to the top of the muffin. For each pumpkin muffin, you need to add about 1 tablespoon of cream cheese filling.
After the oven is hot, bake for 15 to 20 minutes, or until done. A toothpick placed partially without the filling can be used to check if the Starbucks pumpkin cream cheese muffins are ready. If it's clean, the pumpkin cream cheese muffins from Starbucks are ready. After that, take the muffin tin out of the oven and let the Starbucks pumpkin cream cheese muffin cool down a bit.
Recipe Tips:
You can make your own pumpkin puree or use pumpkin puree from a can.
If you don't have muffin liners, you can use non-stick cooking spray to grease the muffin pan.
Do not mix the batter too much. Don't mix any further than that.
To pipe, you can use a trash bag if you don't have one.
How to Store:
These will last up to three or four days in the fridge if you put them in a jar or zip-top bag that doesn't let air in.
These can also be frozen. After the muffins have cooled all the way, put any that are left over on a sheet tray.
Three times around, wrap the whole sheet tray in plastic wrap. Making sure they are shut all the way. After that, just put it in the freezer and wait for it to freeze all the way. You can freeze these for about three months.
Take out as many muffins as you want to thaw, set them on the counter until they're room temperature, and you're done!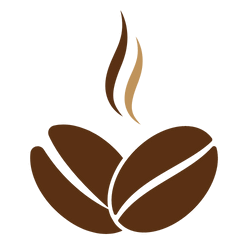 Frequently Asked Question
Should I Use Pumpkin Seeds?
Not at all. If you want them to taste like the ones at Starbucks, you do need to use pumpkin seeds. But they're mostly just there to look nice.
The pumpkin seeds in this dish are great because we like them, but you can leave them out if you don't like them or can't find any!
Do I Need to Add Cream Cheese to Make These?
Of course! You can leave out the cream cheese filling if you just want a plain Pumpkin Muffin. But believe me, the filling is worth it!
How Do I Mix the Cream and Cheese?
You can use a toothpick to swirl the cream cheese mixture around in these Pumpkin Cream Cheese Muffins if you want it to go all the way through.
This way, the cream cheese will be spread out throughout the muffins instead of just splotched in the middle. It's your choice, so do what you want.