There is nothing more pleasurable, If you eat soft, buttery muffins in the morning with your best cup of coffee to make your breakfast more best.
One of my friends always uses a Statement to express his joy, which is fully compatible with this muffin.
Statement: We Should prefer to have something which is light in weight but heavy in taste and flavor.
You can use it for your breakfast, and lunch options, or if you are planning any get-together then this muffin work best to make the occasion more memorable by adding flavors that leave a long-lasting impression on memory.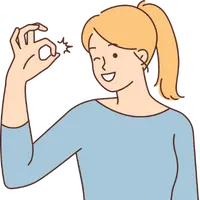 Plus Point
People in the USA mostly use these muffins for their Christmas Parties as the main snack along with tea or coffee.
This muffin has balanced sweetness with a chewable texture which makes it the best option to have for breakfast, without wasting more time in exaggerating about this muffin, let's learn how to make it at home.
Table of Contents
Recipe Detail:
| | |
| --- | --- |
| Author Name | CrazyEspresso.com |
| Preparation Time | 10 Minute |
| Cook Time | 15 Minute |
| Total Time | 25 Minutes |
| Serving | 12 muffin tops |
| Category | Dessert |
Ingredients:
1/2 cup unsalted butter, softened
1 cup granulated sugar
1 large egg
2 cups all-purpose flour
1 tsp baking powder
1/2 tsp salt
1/4 cup milk
1 cup semi-sweet chocolate chips
Chocolate Chip Muffin Top Dutch Bros: Instructions
1. First of all set your oven at temperature 375°F/190°C.
2. Took a tray and a light baking sheet with parchment paper.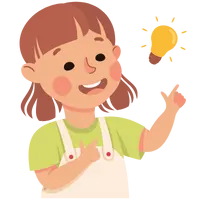 Suggestion
If you do not have parchment paper then spray cooking oil over the baking sheet.
2. Take a bowl large in size, and add butter and sugar, whisk it vigorously until creamy, a buttery texture gets not formed, at the end add an egg and whisk it again.
3. In another bowl, whisk together the salt, flour, and baking powder, now slowly add this flour mixture to the buttery mixture and continually stir.
Alternative Method: If you do not have accessories to make a mixture of egg, sugar, and butter, then now in this case you can alternate this mixture with the milk.
4. Make fine dough, cut muffins, and spread it over the baking sheet.
Suggestion: Butter the muffins from the top with the help of a brush, it would be at least 12 muffins according to the ingredients listed above. 
5. Put the tray in the oven for 12-15 minutes and keep it inside until the edges are golden brown.
Suggestion: Keep it inside the tray at least for 5 minutes after taking the tray out from the oven, ad then allow these to get cool or served.
Nutritional Facts:
| | |
| --- | --- |
| Serving Size | 1 Muffin Top |
| Calories | 260 |
| Sugar | 24 g |
| Sodium | 100 g |
| Fat | 12 g |
| Saturated Fat | 7 g |
| Carbohydrates | 36 g |
| Fiber | 1 g |
| Protein | 3 g |
| Cholesterol | 35 mg |
You can pair up this brilliant muffin breakfast option with other Dutch Bros drinks like Caramel Macchiato Dutch Bros, Dragon Egg Dutch Bros, and Red Bull Drink, for this follow my easy recipes on all these coffees.
Save This Pin