To make our boring day more enjoyable and exciting than prefer to consume Starbucks Caramel Brulee Latte.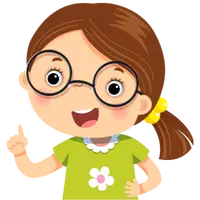 Note
It is an espresso-based beverage on the Starbucks menu.
This drink is a perfect combination of espresso shot, caramel brulee sauce, and milk, and the resultant drink is super delicious and amazing.
Note: It is a seasonal drink, which you can enjoy in your winter holidays.
Let's learn how to make this drink at home, for this follow the below-mentioned easy recipe.
Table of Contents
Starbucks Caramel Brulee Latte
There are a lot of aspects of this drink that prove it is the best one among all of the seasonal Starbucks drinks, such as:
Appearance: It is served in a clear glass, which emits a chocolaty color from the outside with a white layer of whipped cream at the top, and caramel brulee as a sprinkle to give a stary look to the white topping.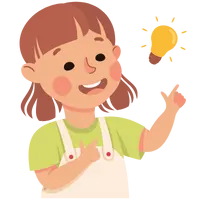 Suggestion
You can make your own caramel brulee sprinkle at home by grinding the caramel candies, or otherwise buy it directly from the Starbucks store.
Taste: It gives you a mouthful flavor of white chocolate, nutty, creamy, with a hint of vanilla.
Note: This drink gives you a nutty flavor, but there is no nutt addition directly in it.
Version: This drink is available in different versions, order the preferred one, all are super tasty.
Iced Caramel Brulee Latte
Hot Caramel Brulee Latte
Blended Caramel Brulee Latte
Cup Sizes: This drink is available in all cup sizes, but prefer to order the Grande size instead of the venti because it holds too many calories and sugar.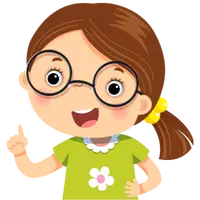 Note
This drink is not available in shot cup size in the iced version.
Availability: No this is not available in all locations, as it is seasonal and available only for a specific period.
Suggestion: Check first by using Starbucks App to check whether this drink is available at Starbucks or not, if not then visit crazyespresso.com, and follow its easy recipe to make at home.
Customization Option: There are different customization options available for this drink such as:
1. For Hot
If you consume it as Hot then you can customize the following things:
Milk: You can use 2% milk, Heavy Cream, Whole Milk, Breve, Vanilla Sweet Cream, and Nonfat milk.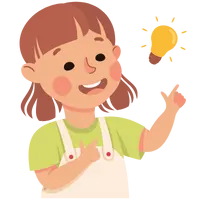 Suggestion
You can use normal, light, or extra steamed milk for this drink.
Whipped Cream: You can customize it with light or extra whipped cream.
Espresso Shot: The signature recipe hold 2 espresso shot, whereas you can increase it according to your preferred level.
Espresso Style: You can even customize the expresso style like you can add normal or blonde espresso roast.
2. For Iced
All the customizing options are the same for the ice version as listed above for hot, but the only difference is ice addition, for this you can add: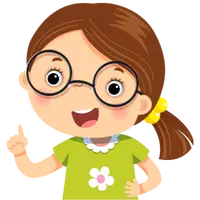 Note
If you want it as cold as normal tap water then skip adding ice into your drink.
3. Blended Version
All the customization are same for this version, but the final drink becomes more smooth and velvety as compared to the other two versions.
Is There Any Alternative Drink for Caramel Brulee Latte Available at Starbucks?
Yes, if you want to enjoy the same flavor then try a secret drink name as Toasted Caramel Brulee Cold Brew.
For this, you have to ask the barista and explain your all term and requirements, he will definitely make it for you, Enjoy!
Is the Starbucks Caramel Brulee Lattee Available in Vegan Version?
Yes, you can make it vegan by using coconut, oat, almond, or soy milk, in this way, you can enjoy the same taste and creaminess with the advantage of a dairy-free drink.
Is Starbucks Caramel Brulee Latte Available in Decaf Version?
You can make it decaf by adding espresso roast in decaf style for this you can add:
⅓ Decaf Espresso Roast
½ Decaf Espresso Roast
⅔  Decaf Espresso Roast
Recipe Detail:
| | |
| --- | --- |
| Author Name | CrazyEspresso.com |
| Preparation Time | 7 Minutes |
| Cook Time | 4 Minute |
| Total Time | 11 Minutes |
| Serving | 1 Drink |
| Category | Beverage |
Ingredients:
1/4 cup of espresso or strong brewed coffee
3/4 cup of milk of your choice
2 tablespoons of caramel brulee sauce
Whipped cream (optional)
Caramel brulee topping
Homemade Caramel Brulee Latte Starbucks: Instructions
1. First of all brew an espresso shot, by using any available means.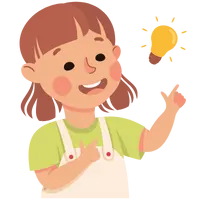 Suggestion
Use an espresso machine, or French press to create a fine espresso shot.
2. Take a saucepan and put it on the stove which is set on medium-low flame, pour the preferred milk option and steam it.
Alternative Option: You can also use the microwave to steam milk.
3. Now add the caramel brulee to the steamed milk, and stir it well.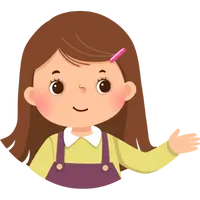 Pro Tip
Buy the Caramel Brulee directly from Starbucks, otherwise mix vanilla and caramel extract with brown sugar to make it at home.
4. Bring a glass, pour the espresso shot, and then add the milk-caramel brulee mixture over it.
5. Final drink is ready, top it with whipped cream and caramel brulee sprinkles which make it a festive, and fancy drink.
Nutritional Facts:
| | |
| --- | --- |
| Serving Size | 1 Drink |
| Calories | 260 |
| Sugar | 40 g |
| Sodium | 150 g |
| Fat | 9 g |
| Saturated Fat | 6 g |
| Carbohydrates | 40 g |
| Fiber | 0 g |
| Protein | 8 g |
| Cholesterol | 25 mg |
Try Other Starbucks Drinks like Dirty Chai Latte, Java Chip Frappuccino, and Skinny Vanilla Latte at home, these all are super cozy, and amazing drinks.
Save This Pin