If you are a fan of creamy drinks then never forgot to try Starbucks java chip frappuccino, it is extraordinarily creamy with the complementary chocolate flavor.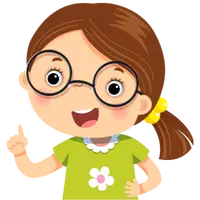 Note
Starbucks add the amazing Java Chip Frappuccino to its official menu in 1999.
It is a fine and smooth mixture of milk, chocolate chips, coffee, chocolate syrups, and ice which is served with the topping of whipped cream.
Note: It is a blended beverage.
As this drink is the best option to give ourselves a strong, bolder, richer, creamy, tasty, and hearty treat, so let's learn how to make it at home.
Table of Contents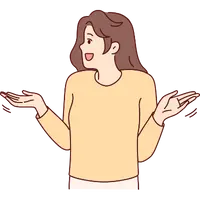 Fact
Java Chip Frappuccino is the first drink that is served with a green straw and domed lid…interesting right!
Starbucks Java Chip Frappuccino
Java chip is one of the best-blended coffee beverages among the other 3600 other frappuccinos.
Appearance: This is served in a clear plastic cup, through which dark chocolate color with a white foamy topped look lovely, the cup is covered with a domed lid and served with green straw.
Lovely Point: In dark brown color the flecks of chocolate chip floating which give a lovely sight.
Texture: As it is a blended drink, the texture is super smooth, slushy, and juicy.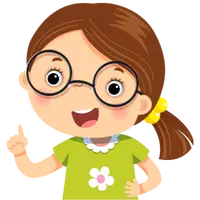 Note
The texture is as smooth as it almost resembles the smoothie texture.
Taste: It is rated the top drink among others because it is fine sweet, chocolaty, and sugary, each sip also gives you a crunchy feel because of cookie chips, and crumbs.
Customer Review: Some people find it tastes more like a chocolate smoothie or chocolate milk.
Availability: It is part of the regular menu, which means available in all Starbucks locations, even you can buy it online.
Customization Options: Java Chip can be customized in several ways, such as:
Milk: You can have it with different milk choices such as Non-fat milk, 2% milk, Heavy cream, Vanilla Sweet Cream, Whole Milk, coconut, almond, oat, and soy milk.
Frappuccino Roast Pump: The signature recipe of this drink holds 3 pumps, but you can decrease or increase them according to your preference.
Mocha Sauce Pumps: 3 pumps are confirmed in a grande size cup according to the signature recipe, but you can add more or less.
Frappuccino Chips: As the signature one is made with 3 chips, you can go with the same or ask the barista to add more or less.
Whipped Cream: Normally it is served with whipped cream but you can ask the barista to add extra or light whipped cream.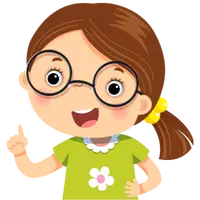 Note
If you do not like whipped cream then skip it totally.
Mocha Drizzle: If you want a drink fancier then ask the barista to add an extra ocha drizzle other wise have it with light drizzle.
Note: Mocha drizzles are optional, you can skip it also as whipped cream.
Recipe Detail:
| | |
| --- | --- |
| Author Name | CrazyEspresso.com |
| Preparation Time | 7 Minutes |
| Cook Time | 0 Minute |
| Total Time | 7 Minutes |
| Serving | 4 |
| Category | Drink |
Ingredients:
1 cup of coffee
1/4 cup chocolate syrup
1/4 cup chocolate chips
2 cups milk
2 cups ice
Whipped cream
Starbucks Java Chip Frappuccino: Instructions
1. As it is a blended beverage, so we have to blend all the ingredients together, for this add the chocolate syrup, coffee, ice, chocolate chips, and the milk in the blender's jug.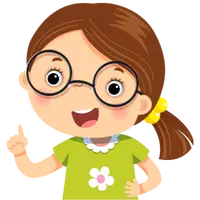 Note
Keep the blender running until a creamy slushy texture gets achieved.
2. Now pour the final mixture into your favorite glass and enjoy.
3. Remember to top it with whipped cream and mocha drizzle to make it more delicious.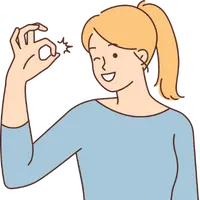 Plus Point
You can store this drink for more than 2 days in the fridge in an air-tight container, but make sure to properly stir before use.
Con of Java Chip Frappuccino
This drink is extra sugary
High in calories
Not safe for regular use
High fat-no keto-friendly
Solution: As this drink is high in calories and fat, so use almond milk, skip the toppings, and use sugar-free syrups to make this drink a healthier option, otherwise simply switch to the skinny Vaniilia Latte which is super tasty.
Nutritional Facts:
| | |
| --- | --- |
| Serving Size | 1 Cup |
| Calories | 280 |
| Sugar | 36 g |
| Sodium | 105 g |
| Fat | 12 g |
| Saturated Fat | 7 g |
| Carbohydrates | 42 g |
| Fiber | 1 g |
| Protein | 6 g |
| Cholesterol | 25 mg |
Try my other cool and easy recipes for Starbucks drinks like Starbucks Pink Drink, Cotton Candy, and Pistachio Syrup.
Save This Pin