We often go to spend our holiday at Dutch Bros, most of us with our family so the big problem is that we can not order the same drinks for kids as we do for ourselves.  It's because our digestive and immune system is much stronger than kids, moreover, at that age we can not predict perfectly whether our child has any allergy to any ingredient in the drink.
So, there must be some options in the menu that are compatible with the kid-organized system. The good news is Dutch Bros has a separate kid section on their menu from where you can order a specific item, or also hold some drinks options that are healthier for the kids. Let's explore all of these suitable drink options together.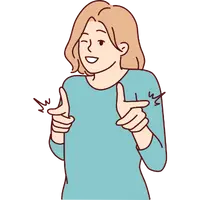 Important to Know
Kids' drinks consumption capacity is very from adults, that's Dutch Bros offer 10 ounces cup for them.
Table of Contents
Benefits of  Separate Kid Menu
Help to limit dietary restrictions.
Help to select an item that tastes suit the kid's taste buds.
Give a chance to select an appropriate drink from the whole complex menu.
Do not need to read all the drink options.
Also, the size demand gets fulfilled, as the kid section normally holds small-size drinks, so you don't need to bother about finding a perfect drink size for your drink.
The kid section holds some fun pictures of the drink items, which attract them and give them a reason to select a desired one for themselves.
Also give relief to parents' pockets, as they have to pay less for a small drink.
Best Drinks For Kids at Dutch Bros Menu
If you want to select an appropriate drink for your kid, then let me help you to select one among many.
Strawberry Smoothie
This drink is served in 10 ounces cup with a cool strawberry flavor along with whipped cream as a topping. This drink is dairy free so a good option for lactose intolerant persons, and due to its fine pink color its a source of attraction for kids.
| | |
| --- | --- |
| Fat | 2g |
| Carb | 49g |
| Protein | 0g |
| Sugar | 45g |
| Calorie | 220 |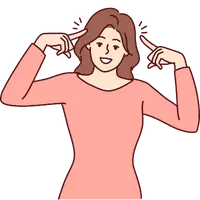 My Perception
In my point of view, you should avoid ordering this drink for your kid as its nutritional value shows a high sugar level that can not consider in healthy terms.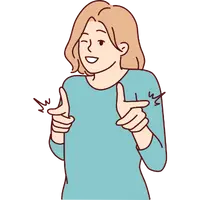 Important
You should definitely consider the calories in any selected drink for your kid so that it will go finely with the normal assigned calorie value.
| Age | Male | Female |
| --- | --- | --- |
| 4-8 years old | 1400 kcal/d | 1200 kcal/d |
| 9-13 years old | 1800 kcal/d | 1600 kcal/d |
NOT-SO-HOT
If your kid is a chocolate lover then this drink would be best, the hot chocolate drinks for adults can not be served to the kids because of the high temperature. So this drink has a kid-friendly temperature of approx 100 Fahrenheit.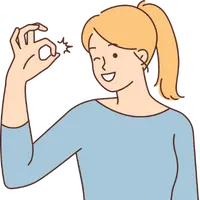 Best Point
The best point about this drink is, it can be customized with additional flavors and syrups.
| | |
| --- | --- |
| Fat | 13g |
| Carb | 43g |
| Protein | 11g |
| Sugar | 41g |
| Calorie | 330 |
Lemonade for Kids
We have set our preferences from a very early age, which means if we like the vibrant and tangy taste it means we like it from a very childish age. It means kids also love to have lemonade so select the one from the below mentioned.
Strawberry Lemonade
Palm Beach Lemonade
Strawberry Lemonade
Dutch Bros' Strawberry Lemonade is an extraordinary drink, with a delicious and balanced taste. It is a mixture of filtered water, strawberry syrup, and ice, kids are fans because of its color and taste.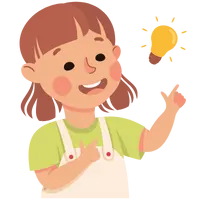 Suggestion
This lemonade is available in all sizes large, medium, and small, but as we are going to order it for our kids then always order in small sizes.
| | |
| --- | --- |
| Glass Size | Small |
| Fat | 0g |
| Carb | 43g |
| Protein | 0g |
| Sugar | 41g |
| Calorie | 180 |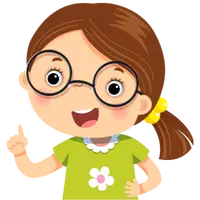 Note
This drink is available in both iced (vibrant pink in color) and blended form (baby pink in color), but we should consider the nutrition value so the iced style lemonade will be best because blended one holds 70g of sugar and 330 calories in the same size of the cup.
Palm Beach Lemonade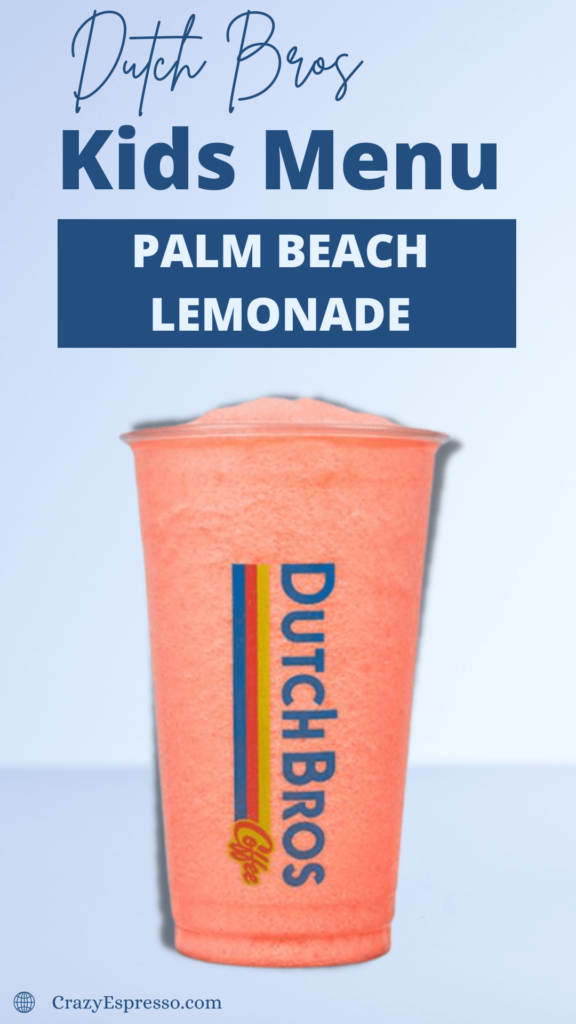 This is very difficult to find a kid that does not like pomegranates, also this fruit has a lot of health benefits. This fruit has antioxidants and helps promote a healthy urinary system, so these two benefits are enough to decide whether a drink having this would be best for the kids or not.
This drink is normally served at Dutch Bros with a mixture of peach and pomegranate syrup along with water and ice. It tastes somehow tart and a bit sweet, this taste is actually induced by the pomegranate.
| | |
| --- | --- |
| Glass Size | Small |
| Fat | 0g |
| Carb | 45g |
| Protein | 0g |
| Sugar | 43g |
| Calorie | 190 |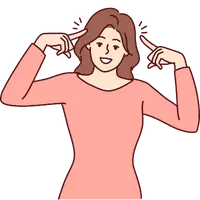 My Perception
I think this drink would be a superb option for your kids, you should definitely try it once, but as citric and malic acid are present in pomegranate so check first that these both do not act as an allergen for your kid.  It's necessary because the throat of children is soft and sensitive and citric acid greatly sores them, it's not for all kids, but for those who are sensitive to citric or malic acid.
Dutch Bros Frost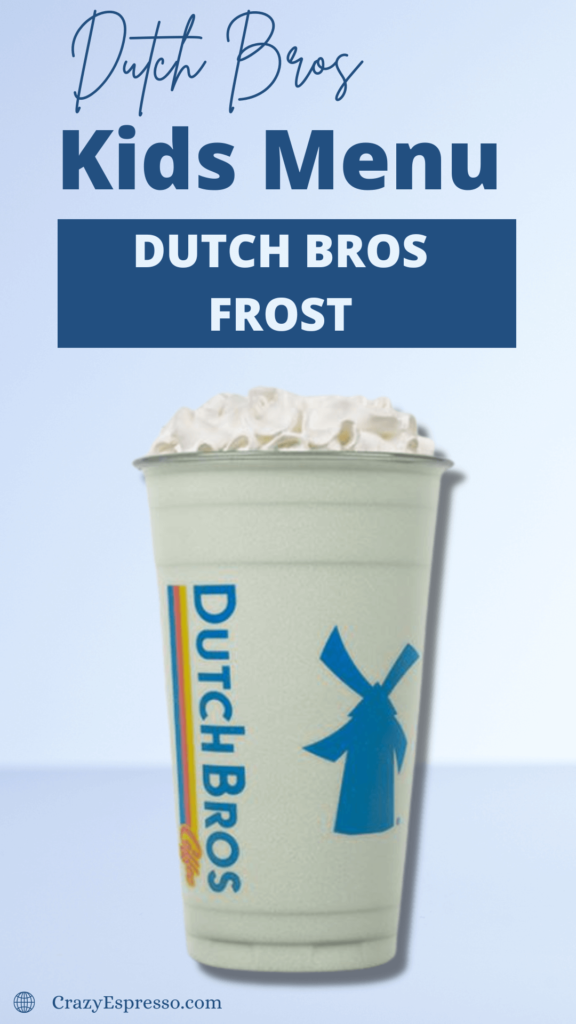 Frost at Dutch Bros frost drinks are normally served with flavored syrups (hazelnut, caramel, vanilla, or chocolate) and ice, this drink can also be topped with whipped cream.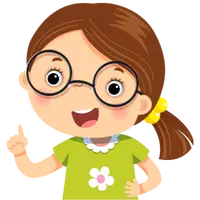 Note
It's all up to you to add milk or not, if adding you can choose milk like soy, almond milk, or coconut milk.
Dutch bros offer different frost drinks like:
Ninja Dutch Bros Frost
Cotton Candy Bros Fros
White chocolate
Strawberry Dutch Bros Frost
The nutritional value of all these frosts are different from each other due to variations in ingredients, and quantity. But whatever you consider the calorie count of these all frost are little high that why it's not a regularly used drink for children.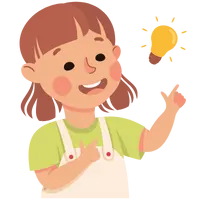 Suggestion
If you are going to order this for your kids prefer to order sugar-free with the addition of almond milk which gives it a naturally sweet taste.
But due to their great taste these drinks are superb for children occasionally, or after a long period of time. But still, try to give them in very little quantity so that everything remains in balance and nothing gets disturbed as high sugar level is not good for them.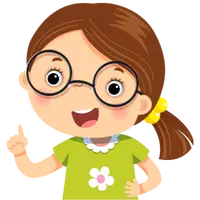 Note
If your child is allergic to dietary items then avoid this drink, as whipped cream also holds some lactose level.
1 Table Spoon = 0.43g of lactose
Important Factors to Consider While Buying a Drink for Kids
Avoid ordering inappropriate drinks like those containing caffeine or soda.
Choose one with the least calories and sugar level.
Select the one which has all the ingredients healthy, and none of them act as an allergen for your kid.
Avoid adding large quantities of syrups or artificial colors as they are not good for children's guts.
Always order as small size as available for the specific drink.
Choose a hydrating drink.
Consider the ones that don't bother your budget.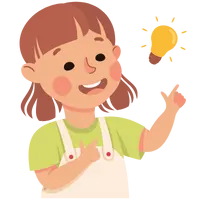 Suggestion
No doubt, the upper instructions are very important but the kid's own perception is also very important, also consider their requirements, like, and dislikes towards the drink.
Frequently Asked Question
Are the Drinks on the kid's Menu Caffeinated at Dutch Bros?
No! The drinks on the kid menu are not caffeinated, as the caffeine content is not considered a healthy option for kids. So Dutch Bros keep this thing very clearly in mind while setting a menu for the kids.
Can I Customize My Child's Order from the Dutch Bros Kids Menu?
Yes! It's a huge benefit you get at Dutch Bros as they allow you to customize your kid's drink according to your personal preferences, simply ask them to add what you want and discard that addition to which your child is allergic.
How Much Does it Cost to Order from the Dutch Bros Kids Menu?
The drinks in the kid section are less expensive as compared to the other drinks listed on the adult menu, the reason behind this is the size of the kid section drinks are only 10 ounces, which is very less as compared to the 24 ounces served to the adults.
Moreover, the ingredients are very simple that are added to kid drinks, with no roasting, and no need to add caffeine which means the drink is prepared only by mixing the ingredients. But the prices of these drinks are not fixed at all the locations but mostly it costs you around $2 – $4.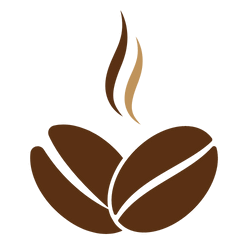 Conclusion
Dutch Bros kids menu facilitates parents who are looking for kid-friendly beverages, as all the drinks are not suitable for kids due to their different body requirements from the adult. Dutch Bro's kid section allows you to buy hot chocolate, lemonade, Italian soda, and smoothies. It's not compulsory to order something from the kid section, you can also order something from the adult menu just have a check on calories and sugar level if both of these are minimum in quantity then freely order that drink.
If you find this post beneficial and helpful then save this pin in your Pinterest "Dutch Bros Drinks Menu" board so that you can easily get help later.