We all are very attached to our environment in every aspect, like in summer our choices about food, clothes, and games are different, and in winter preferences for these are totally different. In the US as soon as December reaches means it's the beginning of the winter season, and …….Holidays…….Hurray!.
Do You want to spend all your holidays at home with an old regular cup of coffee and snacks…..Definitely No ❌. We love to hang out, and do outdoor activities, visiting Dutch Bros with family or friend is also a fun activity in holidays.
Because of this reason, Dutch Bros officially offer some winter-featured drink. Come have a tour of all and select one flavorful & colorful drink for you.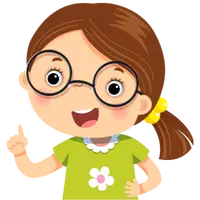 Note
The Winter drinks are seasonal, which means you can't enjoy them throughout the year.
Table of Contents
Why are Winter Drinks so Popular?
Because of the following reasons the winter drinks at Dutch Bros are so popular:
They are cozy, refreshing, warm, and comfortable.
These are made up of those flavor syrups that are only available in winter this thing makes these drinks matchless.
These are more colorful and bright in colors.
Because of its delicious and unique taste.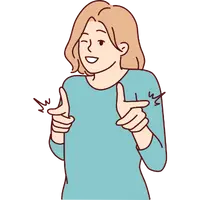 Important to Know
These drinks are also a source of Company Promotion, as through this Dutch Bros can initiate excitement in people for limited-time available drinks and packages, that attract the attention of people immensely.
Winter Drinks at Dutch Bros
Dutch Bros do not drop any chance to win the hearts of the customers, same as by introducing some winter drinks Dutch Prove how much they concerned about their customer's requirements.
The following drinks are available as winter drinks at Dutch Bros:
Blended Peach Ring Rebel
White Chocolate Lavender
Iced Salted Caramel Chai
Blended Peach Ring Rebel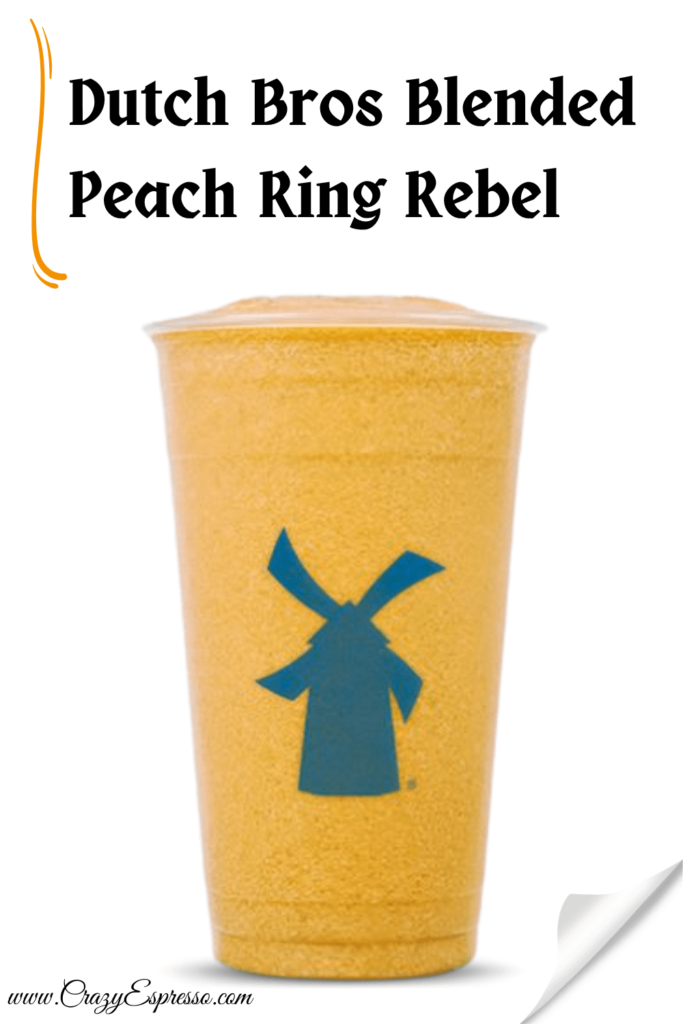 Whenever you listen to Rebel, means no more explanation to prove how much the drink will be energetic. Along fruity taste, this drink also gives you good content of caffeine and a refreshing feel to your entire body.
Its name shows it is only available in a blended version, but you can also order it as an iced one. Have you ever experienced peach ring candy 🍬, its taste is completely similar to this.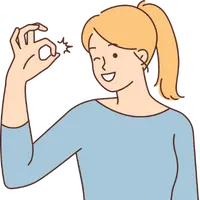 Plus Point
Its ingredients add B12 and B6 to your drink which ultimately boosts your metabolism and nervous system functioning.
Ingredients
Peach Syrup
White Chocolate
Blue Rebel energy drink
Ice
Note: Its 12 ounces of the small cup holds 51g of carbs and 49g of sugar.
White Chocolate Lavender
This drink has a huge fanbase, because of its lavender-infused taste and aroma it has a soothing long-lasting effect on the tastebuds and mind. In other words, we can say that this drink set the customer's hearts on fire ❤️‍🔥,……….just kidding.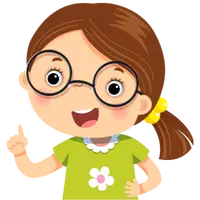 Note
You can have this drink either iced, blended, or toasted.
This drink can be ordered in multi versions, you can ask the barista to transform it for you as latte, breve, or freeze.
Ingredients
Cold Brew
Vanilla extract
Whole milk (you can also add your preferred milk).
White chocolate with infused lavender
Dutch Bros Iced Salted Caramel Chai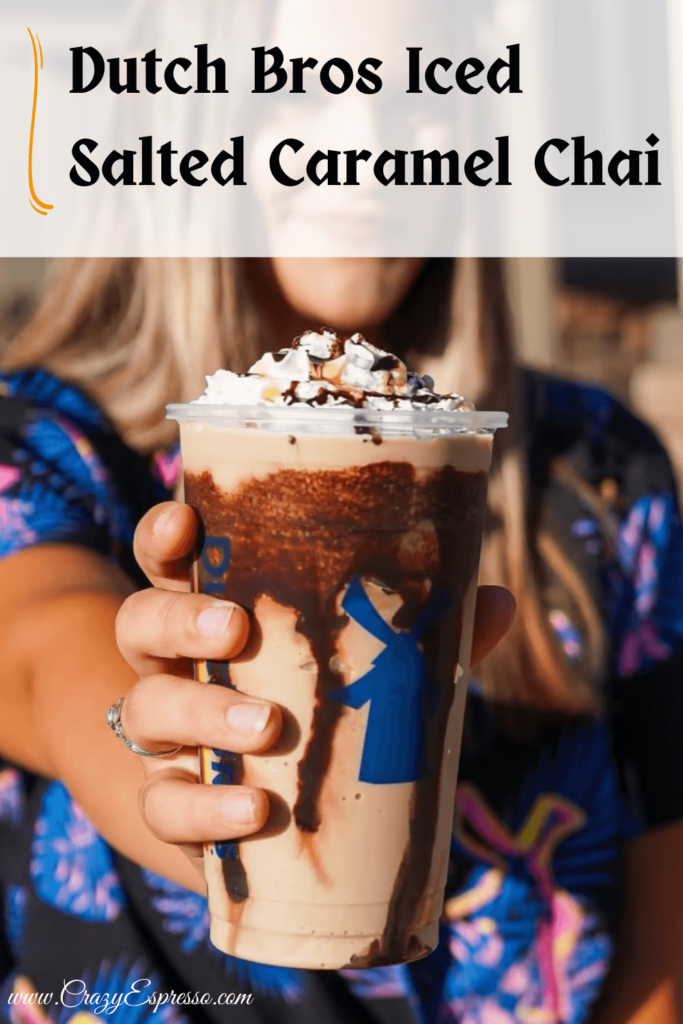 It's a refreshing Oregon Chai tea-based drink, its little touch of caramel along balanced sweet and spicy taste makes it one of my favorite winter drinks. You should also try this, I am sure you will love it.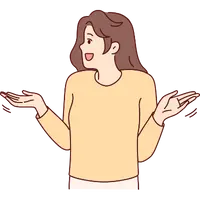 Fact
You can have this either with whipped cream or white chocolate sauce, it is all up to your personal preferences.
Ingredients
Salted Caramel Syrup
Oregon Chai tea concentrate
Ice
Whipped Cream (optional)
Espresso shot
Are you thinking that this drink is mentioned in the regular menu at Dutch Bros' official menu, so why do I put this on the list of the winter collection?
Fact: I did it because after news of Chris Hemsworth (celebrity) came out, who loves to have this chai with a double shot of espresso. And according to my observation on holidays, people love to have this drink in this version, so instead of bothering give a try to it.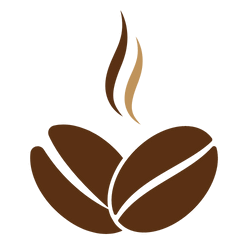 Holiday Drinks at Dutch Bros (Winter Season)
People show great love for the holiday collection at Dutch Bros, as these drinks are the perfect dose for the holiday season.
Non-Coffee Dutch Bros Winter Drinks
There are also two non-coffee drinks for those who don't like the bold strong taste of coffee.
Hazelnut Truffle Mocha Hot Cocoa
Salted Caramel Hot Cocoa
Hazelnut Truffle Mocha Hot Cocoa
This drink is a cozy, festive, and warm treat to your mood, with a unique light taste of chocolate, cream, and the sweetness of nuts. This drink is also unique because of its soft top which is a foamy topping like whipped cream but has a marshmallow fluff in it.
Fun Fact: It has an ingredient that is impossible to dislike by anyone, Nutella, that makes it super fancy.
Ingredients
Dark Chocolate
Heavy cream
Nutella
Hazelnut liqueur
Salt
Milk Chocolate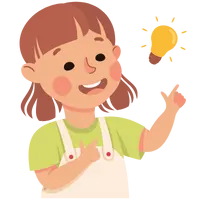 Suggestion
You can also have this drink as a coffee one, for this the instant coffee powder is added to the drink in the form of an espresso shot, which makes the drink bolder and richer in taste.
Salted Caramel Hot Cocoa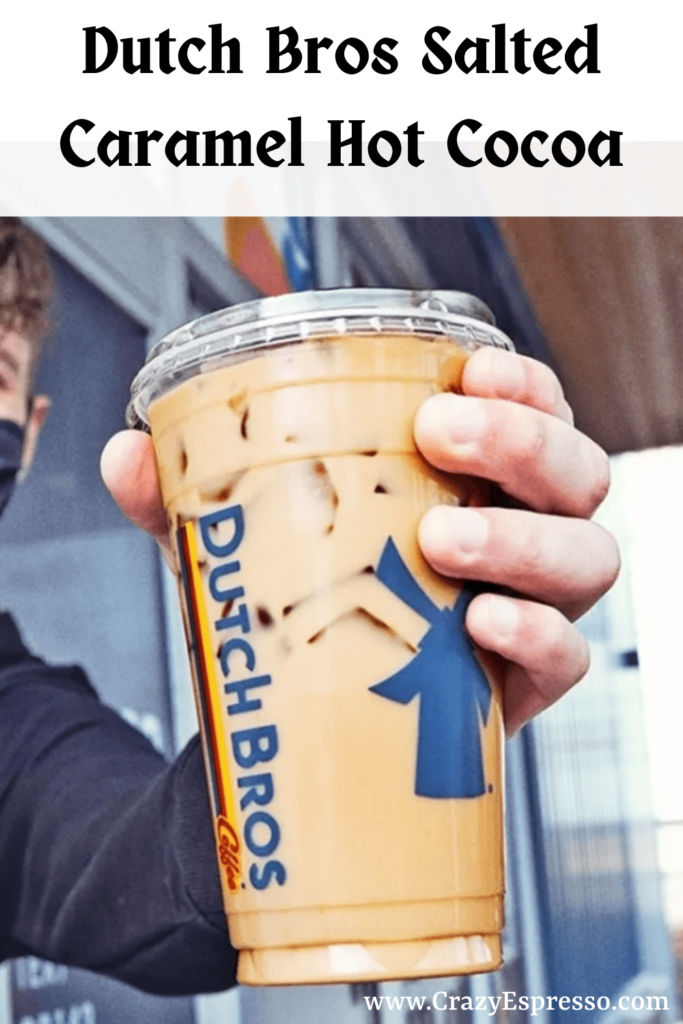 It is the latest arrival seasonal drink at Dutch Bros, and its chocolaty taste makes it popular among people. This drink makes those people supper happy who want to order something unique and delicious without caffeine addition. The big plus point is you can have this drink with your preferred milk type……..means celebrating in your own style….. Kinda Swag😎.
Suggestion: If you want to add little salt with sweetness to your holiday celebration then this drink is definitely for you.
There is one more super thing about this drink that makes it unapproachable at other restaurants rather than Dutch bros, which is the formation of unique chocolate milk. For this drink real cocoa powder is used, which means the resultant chocolate milk is high in protein as compared to other usual chocolate milk.
Ingredients
Chocolate Milk
Caramel sauce
Whipped cream
Salt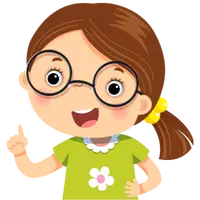 Note
Salt is an optional ingredient, so if you want to skip this you can, I list it because most people love to add salt because it enhances the caramel flavor.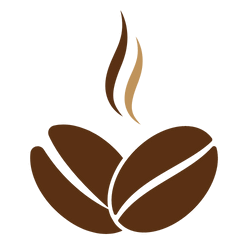 Dutch Bros Holydays Coffee Drinks (Summer Season)
If you want coffee's bold richer taste more than any other flavor then these holiday drinks are the best option to enjoy this winter.
Peppermint Bliss Cold Brew
Hazelnut Truffle Mocha
Glacier Peak Rebel
Note: People mostly enjoy their celebrations, parties, Halloween, Christmas, and other events with Dutch Bros holiday drinks.
Peppermint Bliss Cold Brew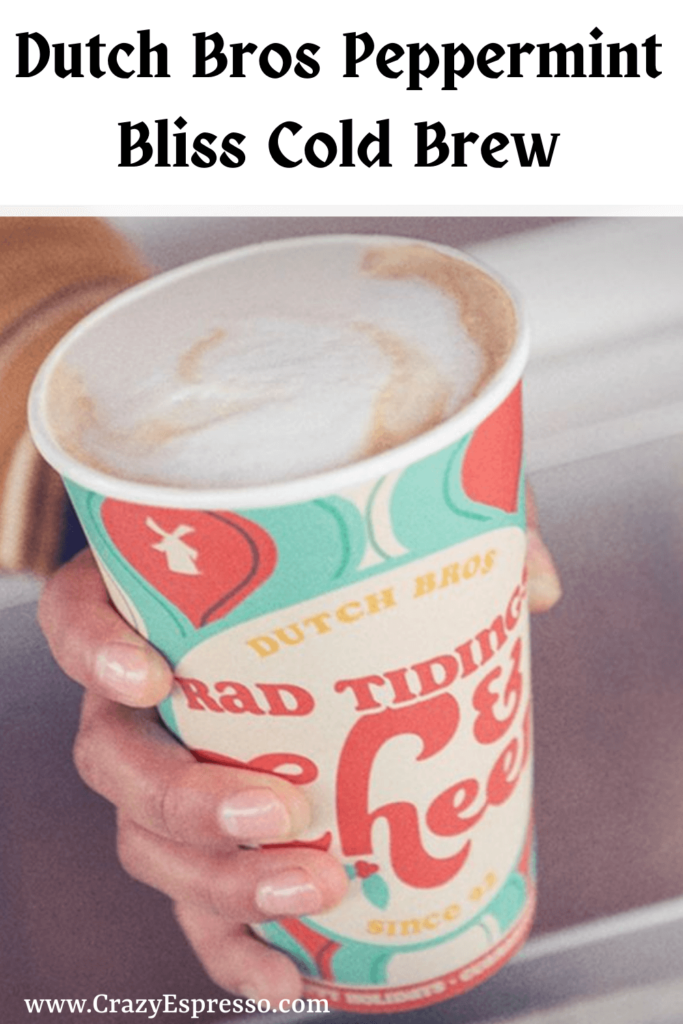 If you want fewer calories but don't want to compromise on caffeine intake then here you go buddy, this Dutch Bros drink makes this job super easy for you.
Customer Preferences: I talked to some of my friends who are frequent customers at Dutch Bros about this drink, and they told me this drink is also the best option for Christmas celebrations…….indeed a complement😜.
You can enjoy this cold brew in both versions regular and nitro-infused, this drink is already too much richer in taste, but to make it more richly you can add the soft-top to it.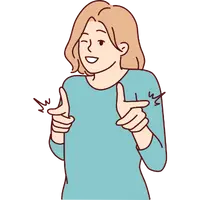 Important to Know
This drink is available in more than 500 locations, and you can have this amazing drink till the end of December………… Go and grab your cup🥤.
Ingredients
Cold Brew
Candy cane sprinkles
Peppermint Syrup
White Chocolate sauce
Soft Top
Note: Soft top is highly foamy and creamy because it is formed with buttermilk, vanilla, and heavy cream.
Dutch Bros Glacier Peak Rebel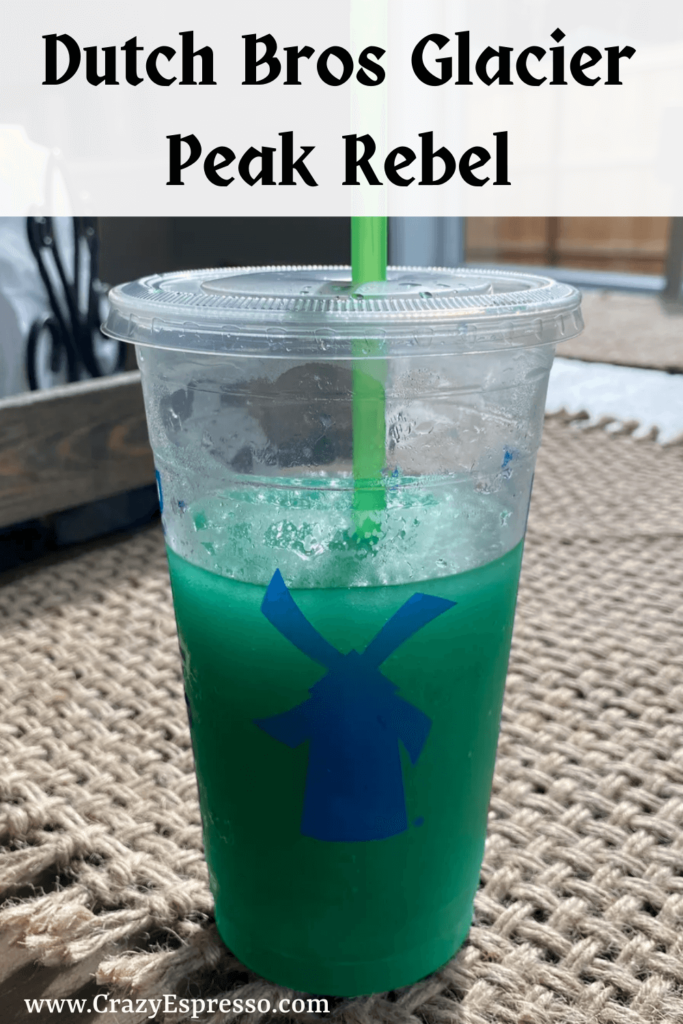 This drink is a seasonal refreshing booster with a cool, electric, energizing taste. Its fruity taste makes it a fabulous choice to charge every cell of your body. It's a non-coffee drink, so the point is why I placed this on my coffee list.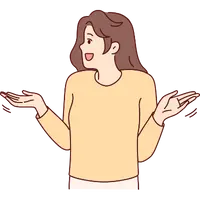 Fact
No doubt this drink has not coffee-based, but it holds 80 mg of caffeine per 8.4 ounces. This addition is because of the Rebel energy drink, and because of its caffeine presence, it seems inappropriate to me to put it on the non-coffee list.
So through this drink, you can get energy with a kick of caffeine (in the healthier limit), ………Seems like two in one deal 🥳.
Ingredients
Blue Berry
Vanilla
Blue Rebel Energy drink
Raw Sugar Sprinkles
Soft top
The raw sugar color is a unique feature of this drink, its color is light brown and mainly made up of turbinado sugar.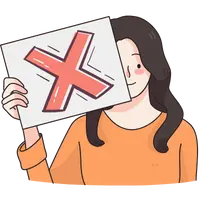 Warning
As this drink is seasonal, but either on days of its availability try to consume it in a moderate amount otherwise it can cause serious side effects like insomnia, anxiety, and depression.
If you want to know how to make the Rebel Drink in any flavor at home then you get assistance from my post.
Hazelnut Truffle Mocha
This coffee seasonal drink is fabulous with good caffeine content and taste, do an obvious check on this drink. You can order this drink both as hot or cold, its creamy, smooth texture gives you a mouthful of mocha flavor.
Note: The best part of this drink is that the classic hazelnut syrup is used instead of the regular one.
Ingredients
Caramel drizzle
Soft top
Classic hazelnut syrup
Chocolate milk
Espresso
Note: Its 12 ounces small cup holds 48g of carbs, 5g of protein, and 12g of fat.
---
Other Holidays Drinks at Dutch Bros
There are various other delicious drinks you can enjoy in your holidays at Dutch Bros such as:
Candy Cane
Sugar N Spice Oat Milk Latte
Holly Jolly Rebel
Dutch Bros Candy Cane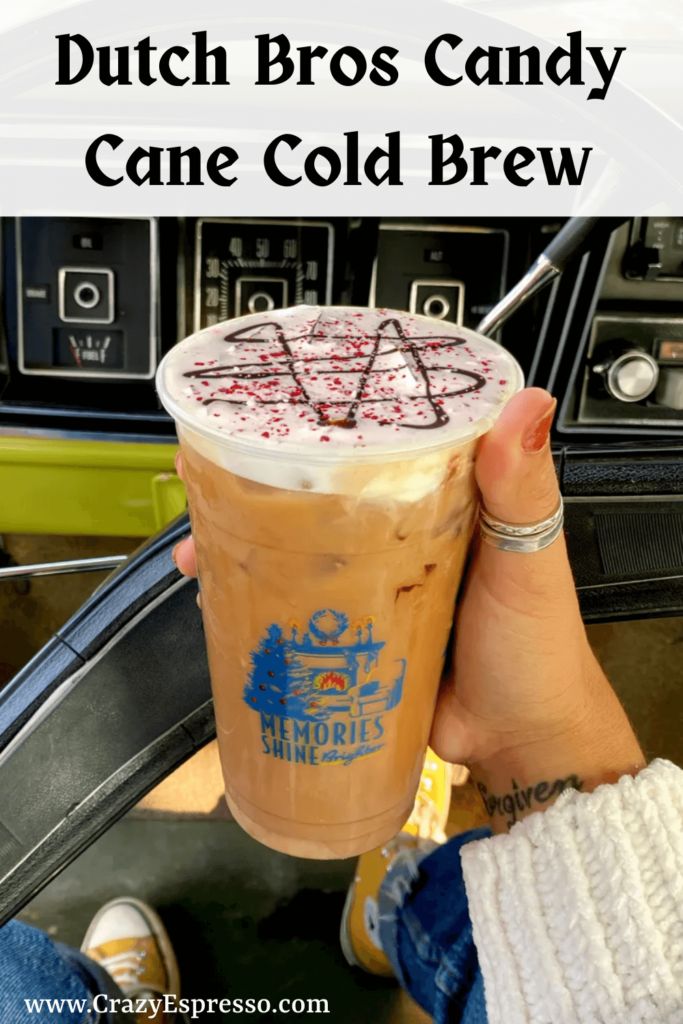 This drink is delicious and has a chocolaty and less acidic taste, and is available in the form of hot, cold brew, Mocha, and frozen. This drink can order with dairy or vegan milk products, for this, you can prefer soy, oat, almond, or coconut milk.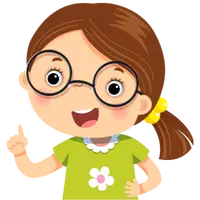 Note
You can have this in both versions of cold brews either the regular one or the nitro-infused one.
Ingredients
White Chocolate sauce
Peppermint syrup
Candy cane sprinkles
Cold brew
Note: This drink is topped with a soft top (a type of whipped cream topping).
Sugar N Spice Oat Milk Latte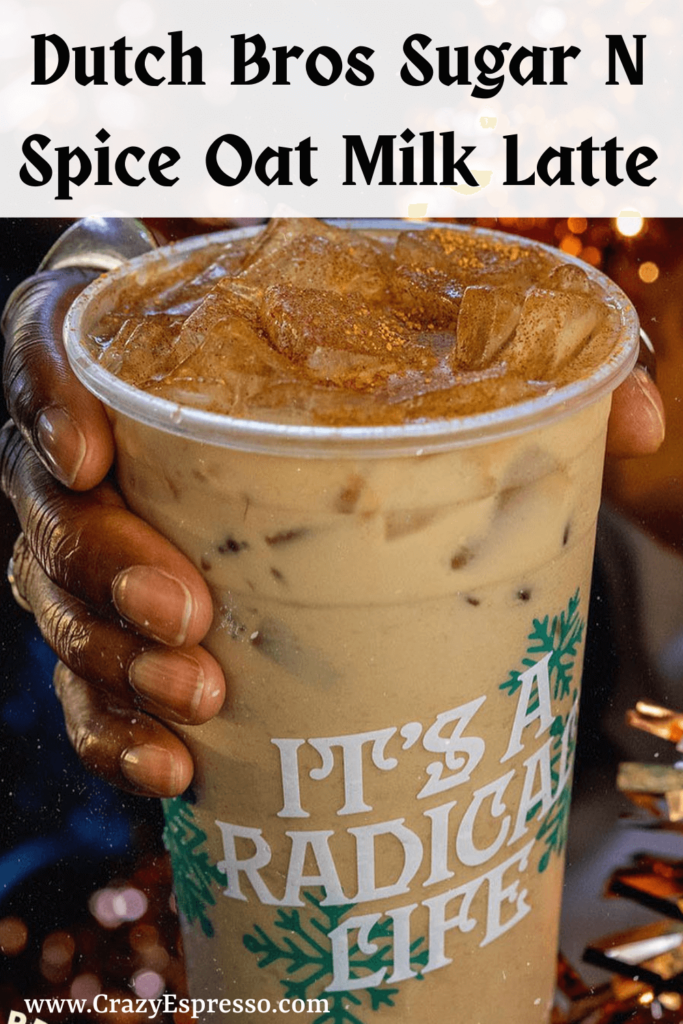 It is the latest introduced drink as a holiday featured drink at Dutch Bros, its balanced sweet and spicy flavor makes it unmatchable. For this Torani Winter spice flavor syrup was used, which is only used at Dutch Bros.
If you want to learn more about the Torani Syrups flavored syrups at Dutch Bros then check my blog on it.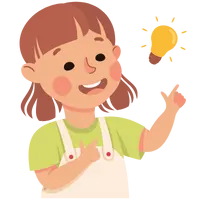 Suggestion
If you are finding a drink that fulfills your vegan demand along with a delicious taste, then go for this drink.
It's best for those who want the lightly sweet taste of their drinks, but if you are the one who wants his drink with bold sweetness then ask the barista to increase the tablespoon of syrup in your drink……..But for me, light sweetness is best👍.
Ingredients
Cinnamon
Brown Sugar
Cardamom
Cinnamon Sprinkles
Winter spice syrup
Oat Milk
Note: Winter spice blend is formed for this the water spice syrup, cinnamon, cardamom, and brown sugar and blended.
This blend gives a gingery taste to the drink and for me, this drink is absolutely a cool combination of sweet, gingery, spicy, and also creamy.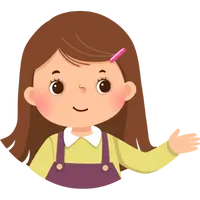 Pro Tip
If you are making this drink at home then you can store the winter spice blend in an airtight jar for later use.
Holly Jolly Rebel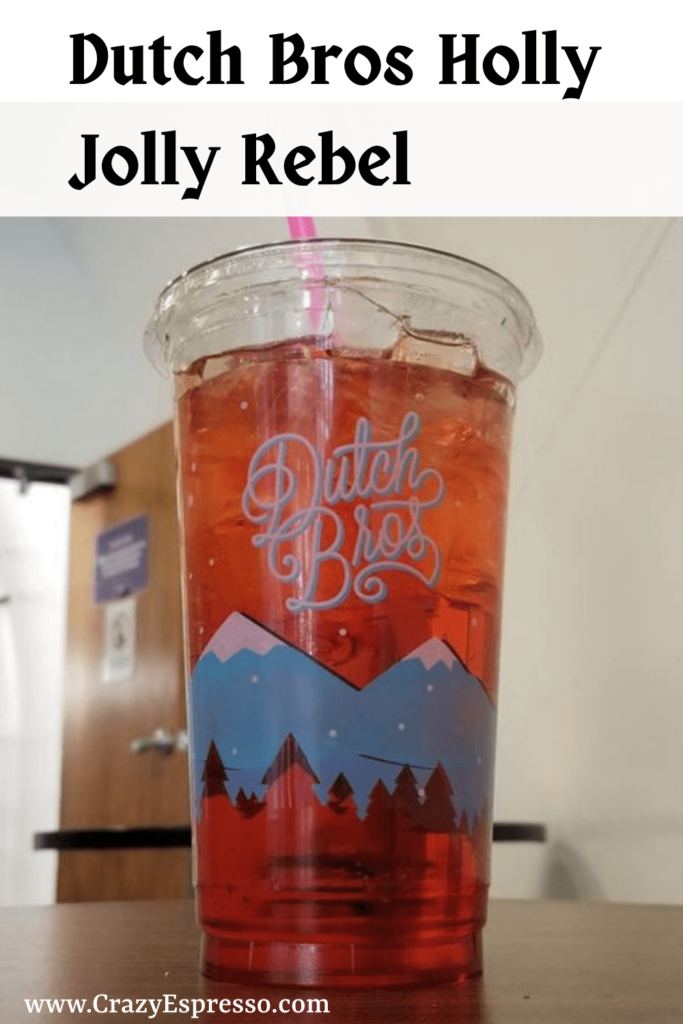 This drink is best among all seasonal energizing drinks, because of its festive, fruity taste it is wonderful.
Ingredients:
Pomegranate
Green Sprinkles
Vanilla Syrup
Blue Rebel energy drink
If you want to learn more about Dutch Bros Holly Jolly Rebel, then read my informative post on it.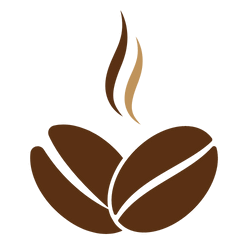 Christmas Drinks at Dutch Bros
Dutch Bros not only offer winter or holidays drink but also offers some Christmas drinks which are super delicious, let's check them out.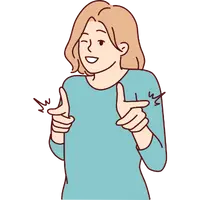 Important to Know
Every year in November, Dutch Bros release a Christmas drink on their menu.
Christmas Morning
Sugar Cookie Breve
Snowberry Rebel
Caramel Eggnog (no longer available)
Peppermint Bark Breeze
Christmas Morning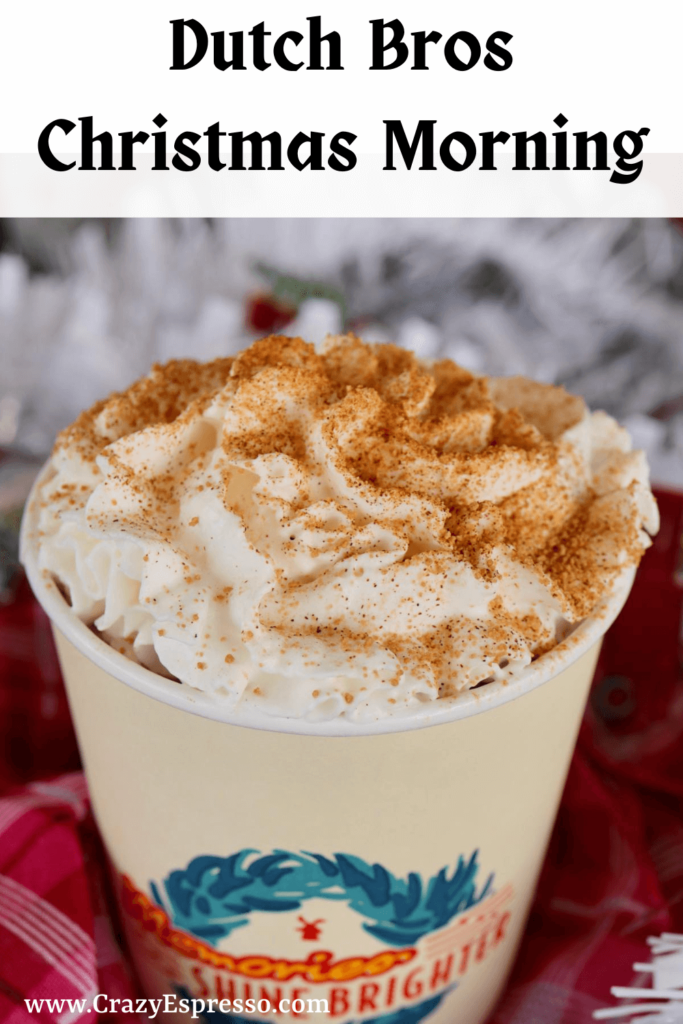 This drink has a warming, sweet and creamy taste, if you are a chai lover then this seasonal sweet and spicy flavor will definitely please your taste buds.
Note: You can order it as either hot or cold.
This is cozier, and more delicious than the regular chai flavor available at Dutch Bros. In other words for those who want to avoid caffeine then this drink is super because of its decaf nature.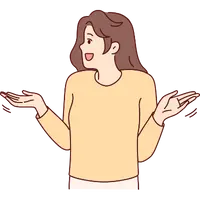 Fact
This can also be considered as a winter drink, and also enjoy as a Christmas celebration.
Ingredients
Oregon Chai tea
Half and half
Caramel drizzle
Whipped Cream
Dutch Bros Sugar Cookie Breve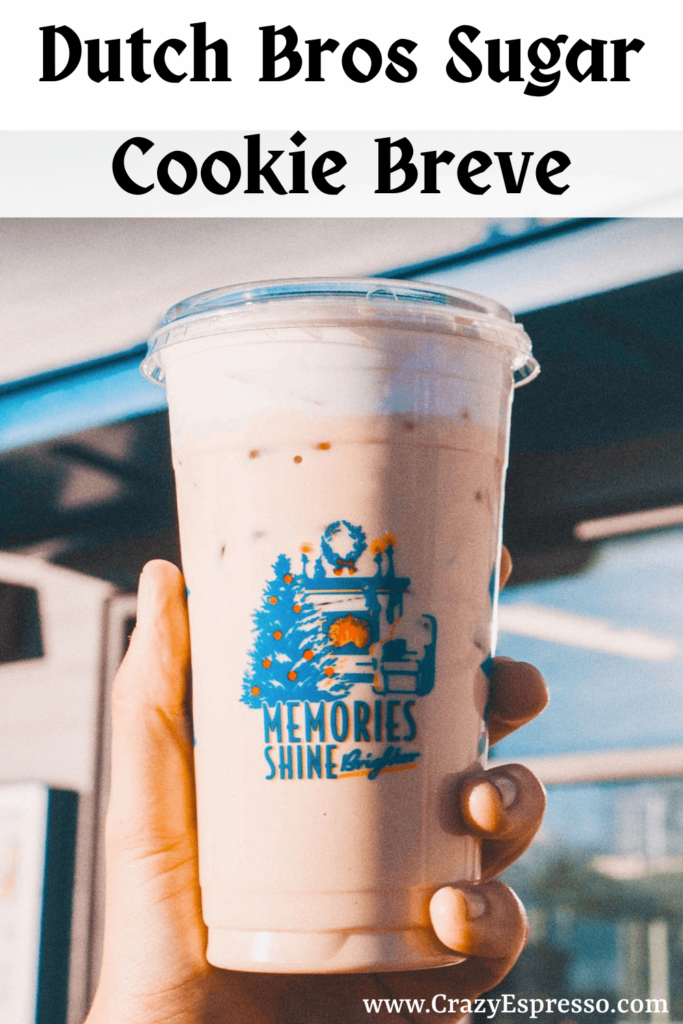 If you are finding a big treat for your Christmas celebration then this buttery drink with a hint of sweet nuts is available for you at Dutch Bros.
Fun Fact: This is also considered a secret drink of Dutch Bros.
As it's a breve so it will be more creamier and richer than the normal latte, Its taste seems as if a cookie is served in a blended form in your drink. If you are a lover of bold taste then it has a strong bold combination of sweetness and coffee flavor.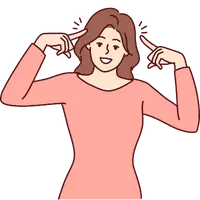 My Perception
This drink is high in calories, and the sugar level is high up to the unhealthier limit. So, in my opinion, forget its delicious taste, give your health priority, and avoid ordering it.
Ingredients
White Coffee
Half and Half
Almond Roca Syrup
Vanilla Syrup
White chocolate sauce
Note: These drinks are transformed into a creamy texture holding a taste like a cookie by blending all the above ingredients together. Moreover, you can have these drinks as iced, hot, or blended.
Snowberry Rebel Dutch Bros
Its colorful appearance work as an attraction to the eyes, if you want an energy drink with a sweet refreshing taste then here it is.
Note: It is available in both sugar and sugar-free versions, and you can enjoy it in both forms hot and cold.
Ingredients
Blackberry Syrup
Blue rebel energy
Marshmallow topping
Blue Sprinkles
Peppermint Bark Breeze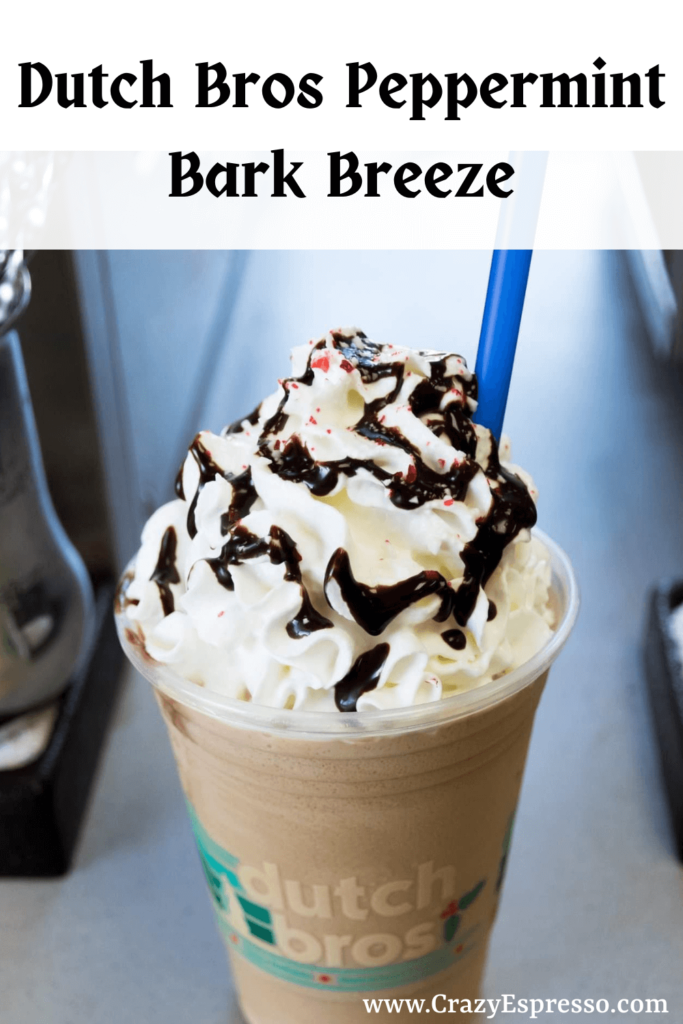 Have you ever tried mint and chocolate🍫 together? If No then give a try to this drink as it holds a unique flavor of white and black chocolate with a hint of mint.
Dutch Bros claim this drink as the best refreshing minty drink, additionally to this, the layer of white and dark chocolate make it lovely.
Customers Perception: As I asked my some of friends about this drink they find it more sweet and less minty.
To resolve this less minty issue ask the barista to add a bit more peppermint flavor to your drink.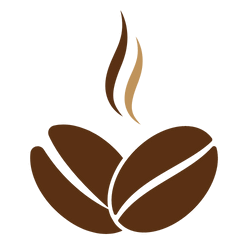 Calorie Count in Seasonal Drinks
The nutritional fact of these seasonal drinks is not fixed as we all are very familiar with the fact that the nutritional values entirely depend on the size of the cup. As we change the size the ingredients addition also gets changed.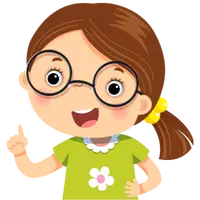 Note
All the seasonal drinks are somehow sweetener bombs 💣, which means a high amount of sugar, that's why you should consume them on specific occasions despite regular use.
| Drink | Calorie |
| --- | --- |
| Hazelnut Truffle Mocha | 320 |
| Peach Ring Rebel | 210 |
| Sugar N Spice Oat Milk Latte | 400 |
| Iced Salted Caramel Chai | 220 |
| Morning Christmas | 370 |
| Holly Jolly Rebel | 450 |
| Peppermint Bliss Cold Brew | 220 |
| Peppermint Bark Freeze | 450 |
| Glacier Peak Rebel | 350 |
| Sugar Cookie Breve | 550 |
| Snowberry Rebel | 450 |
| Sweater Weather Chai | 275 |
Holidays Cups Available At Dutch Bros
Along with the fabulous drinks, Dutch Bros also offers amazing and classy cups for their fancy holiday drinks.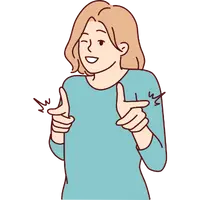 Important to Know
Dutch Bros officially launched its holiday cups in 2021, on the 1st of November.
These cups are not as simple as the regular cups used for other drinks at Dutch Bros instead these are colorfully listed with different catchy taglines such as "Winter Wonderland", "Happy Holiday", "Stay Golden", and many others.
If you want to read Dutch Bros cups in detail, then you can read our interesting post on it.
Conclusion
I have put all my favorite seasonal drinks in front of you and explained briefly their taste and facts. I also prefer to mention ingredients and calorie content, this will help you to find out a drink that will match your preferences and health requirements.
Do check them on and off, but always make your consumption pace moderate, this advice gives you long-lasting benefits……..Thanks, me later 😇.
If you find this post helpful and want to see this in the future, Then save this pin in your Pinterest "Dutch Bros Winter Drinks" board. So that you can easily get help later.