You'll love my homemade pumpkin spice coffee creamer, which is both sweet and earthy.
Everyone thinks of one taste when the holidays come around: pumpkin spice! From pumpkin pies to Starbucks Pumpkin Spice Lattes, it's just not the holidays without pumpkin spice!
Everyone loves the pumpkin spice coffee, and I look forward to it all year. That warm spice kick makes my morning latte so much better. Now if I only didn't have to wait all year… Now that you have my recipe for Homemade Pumpkin Spice Coffee Creamer, you don't have to!
My Homemade Pumpkin Spice Coffee Creamer is easy to make in minutes at home and only has natural ingredients. It will quickly become a family favorite!
What is in pumpkin spice?
It might seem clear, but a lot of us don't know what makes pumpkin spice taste the way it does. Spices like cinnamon, ginger, nutmeg, clove, and pepper are used to make pumpkin spice, which is also sometimes called pumpkin pie spice.
This fragrant mix of spices goes well with sweet pumpkin, and the two together make the classic pumpkin spice taste. That's okay if you can't find or don't have pumpkin spice. Just look at my recipe for How to Make Pumpkin Pie Spice!
How to Make Pumpkin Spice Coffee Creamer Recipe?
| | |
| --- | --- |
| Prep Time | 10 Minute |
| Cooking Time | 5 Minute |
| Total Time | 15 Minute |
| Serving | 12 |
| Author | Crazy Espresso |
Ingredients:
1 and 1/2 cups (360ml) heavy cream, half-and-half, or whole milk
2 tablespoons (30g) pumpkin puree
2 tablespoons (30ml) pure maple syrup
1/2 – 1 teaspoon store-bought or homemade pumpkin pie spice
1 – 2 cinnamon sticks
Instructions:
Mix the heavy cream, pumpkin puree, maple syrup, and pumpkin pie spice in a small pot over medium-low heat.
Turn up the heat to medium-high and add the cinnamon sticks. Bring the mixture to a boil and whisk it every once in a while for one minute.
The creamer needs five minutes to cool down before you can use it in your coffee. Take the pot off the heat.
Video Guide:
Enjoy your homemade pumpkin spice coffee creamer! 🎃☕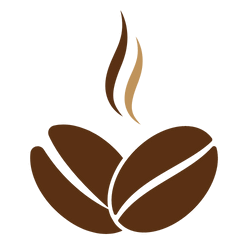 The nutritional information for Homemade Pumpkin Spice Coffee Creamer is as follows:
| | |
| --- | --- |
| Serving Size | 4 Teaspoons (12 grams) |
| Calories | 60 |
| Total Fat | 3g |
| Saturated Fat | 3g |
| Trans Fat | 0g |
| Cholesterol | 0mg |
| Sodium | 20mg |
| Total Carbohydrate | 8g |
| Dietary Fiber | Nit Available |
| Sugar | 7g |
| Protein | 0g |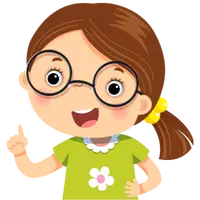 Remember
Please keep in mind that these numbers are only rough estimates. The exact amounts will depend on the items used and the size of the serving. It's always a good idea to look up the nutrition facts of each ingredient to get a more true picture.