It is one of those drinks that do not require fancy equipment, and also not numerous ingredients are required but still, the end taste is super amazing.
Customer Review: One of my friends told me that he feels this drink is like a strong latte.
Only two ingredients are required and the entire taste depends on your drink handling, as it is creamy so the toughest part is to make milk frother enough so that t becomes thick and adds consistency and creaminess to the drink.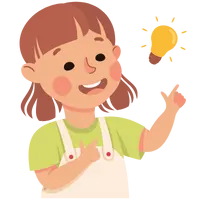 Suggestion
This drink holds a high level of both fat and calories, so if you are on a keto diet or tracking your calorie intake then it would be better to have it with skim milk or any vegan option.
So, without wasting more time in exaggerating the taste of this drink, just dive into the main recipe which will give you a way that helps you to make this fabulous drink at home.
Customizable: No doubt, the drink basically holds two ingredients but you can add any sweetener or syrup like Hazelnut Syrup.
Table of Contents
Recipe Detail:
| | |
| --- | --- |
| Author Name | CrazyEspresso.com |
| Preparation Time | 5 Minutes |
| Cook Time | 0 Minute |
| Total Time | 5 Minutes |
| Serving | 1 |
| Category | Drink |
Ingredients
2 shots of espresso
1 cup whole milk
Starbucks Flat White: Instructions
The first thing is to brew an espresso shot by using an espresso machine.
Alternative Method: You can also use a moka pot to brew an espresso shot.
Now heat milk in a saucepan, just seam it and avoid boiling it.
Alternative Method: You can also steam the milk in a microwave oven, by keeping the cup inside for at least 30 seconds.
With the help of a frother or whisker, make a cool fine froth.
In your glass, first pour the espresso shot and then add froth milk, the final drink is ready so enjoy!
Nutritional Facts:
| | |
| --- | --- |
| Serving Size | 1 1/2 cups |
| Calories | 170 |
| Sugar | 12 g |
| Sodium | 105 g |
| Fat | 9 g |
| Saturated Fat | 5 g |
| Carbohydrates | 13 g |
| Fiber | 0 g |
| Protein | 9 g |
| Cholesterol | 30 mg |
Starbucks has some other fabulous drinks like Starbucks Green Drinks, Cookie Crumble Starbucks, and Starbucks Snowman Cookies. These are all super easy to make at home so, if you want assistance just follow my recipes on these.
Save This Pin