Valentine's Day is a day of gift-giving and spending time with each other. Couples on this day wants to hang out in different places to celebrate and enjoy different sort of drinks and foods.
According to the same scenario, Starbucks also offers some Valentine's drinks to grab the attention of the customers towards them. In this way, most of the people with their valentines come and enjoy their favorite beverages at Starbucks. If you also want to take the best valentine's drink for you but can't decide which you have to order then read till the end to decide one among all.
Do You Know? This day has been celebrated in remembrance of a priest saint valentine who disobey the ruler by performing the wedding of many soldiers, that's why the saint was sent to jail.  But he still practices his love in jail, he cured the blindness of his jailer's daughter. The saint was executed on 14 February, and from that day people still celebrate this day every year.
Table of Contents
Best Valentine Drinks at Starbucks Menu
Starbucks does not have a specific menu for Valentine's Day but some drinks considered secret items definitely stand for Starbucks valentine's drinks. As these drinks are not considered as specifically mentioned on the menu as valentine's drinks so it's quite possible that your barista won't understand what you asking for. To make the barista understand your demand simply explain a bit of the recipe to him.
These drinks are pink, sweet, and most tasty, all these colors are bright, vibrant, and lovely. The color pattern of the drink, serving style, and flavor enhance your coffee craving.
Suggestion: Try to bring your cup with you to save yourself from some extra charges for special mugs.
Strawberry Cold Brew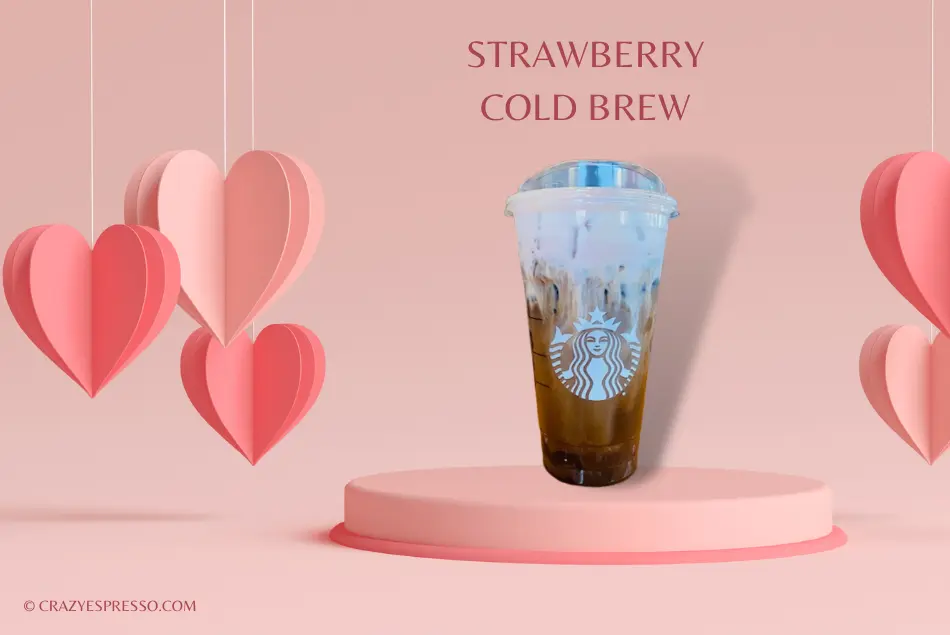 This drink would be the best option for your valentine's day as it is a complete mixture of white mocha, raspberry, and cold brew with a lot of ice making it supper sweet and fruity in taste.
You can have this drink in either Grande or venti cup size. Ask your barista to add some pumps of white mocha and raspberry along the foam of strawberry puree and chocolate curls. In short, this is the perfect drink for your perfect day.
Plus Point: You can have this secret drink on other occasions as well by simply asking your barista to customize your drink according to the recipe you instruct him.
White Chocolate Strawberry Iced Latte
This is no doubt a Rockstar drink on Starbucks' secret menu, we can consider it a valentine's drink because of its amazing flavor. This drink can be customized as you want like you can have it with white chocolate, raspberry, or white mocha syrups.
You can ask your barista to add some natural sweeteners like honey along with java chips or chocolate shavings. Chocolate curls and cookie topping are addition and make it supper cool and sweet. Ice and strawberry puree foam make the leftover job very finely.
Love Bug Frappuccino
This drink has a complete list of flavors that give it a unique sweet taste. It is a whole mixture of whipped cream, some dairy, natural sweeteners, raspberry syrup (little quantity), mocha drizzle, java chips, and cookie crumbles. Because of all these ingredients, it is not less than others drinks in regards to taste.
Heartbreaker Starbucks Frappuccino
Tasty drinks have a good amount of dairy, ice, pumps of white mocha, and strawberry puree. The important ingredient of this drink that makes it a preferred choice is a whipped crème that is moreover accessorized with mocha cookie crumbles and mocha syrups.
Valentine's Cups at Starbucks
In general, Starbucks has different cup schemes as compared to others if you don't have an idea about them then you can read our blog Starbucks Cup sizes to get all the specific information.
Starbucks every year release a variety of cup design that is decorated with lovely stickers and heart stamps.
| Jeweled Taffy Cold Cup | Love Letter Mug | Valentine Confetti Cold Cup |
| --- | --- | --- |
| This cup has a holographic effect in venti size which means it can hold 24 ounces of drink. | This cup has some stamps but these stamps are cute designs of hearts of yellow or blue color, also it has some heart stamps. It can hold 14 ounces of drink in it. | Starbucks has an exclusive collection of this cup as it contains a confetti pattern along with heart stamps. |
| You can buy this cup for only in $22.95. | Affordable only in $14.95. | You can buy this for only $19.95. |
Starbucks also offers some more valentines cup options like valentine's hot cups, these cups are available in 6 colors and have a tremendous ability to change their color when any liquid is poured into them, these only cost you $19.95.
Stripped Taffy Water bottle holds 20 ounces of water and costs you only $24.95.
Valentine Confetti Tumbler has a floral design on it and costs you only $14.95.
Do You Know:  Starbucks celebrates the whole week of valentine's from 8 Feb to 14 Feb, and you can avail yourself of all valentines offer during the whole week.
Starbucks Valentine's Day Signs
Starbucks put some signs that represent Valentine's Day on charts and chalkboards. These signs are in other words are drawing of flowers, hearts, or some couple exchanging flowers. Anything that gives a message of love would be considered a symbol or sign of Valentine's Day used at Starbucks. Like it may be as a quote on a chalkboard like "All you need is love".
Cookies for Valentine's Day at Starbucks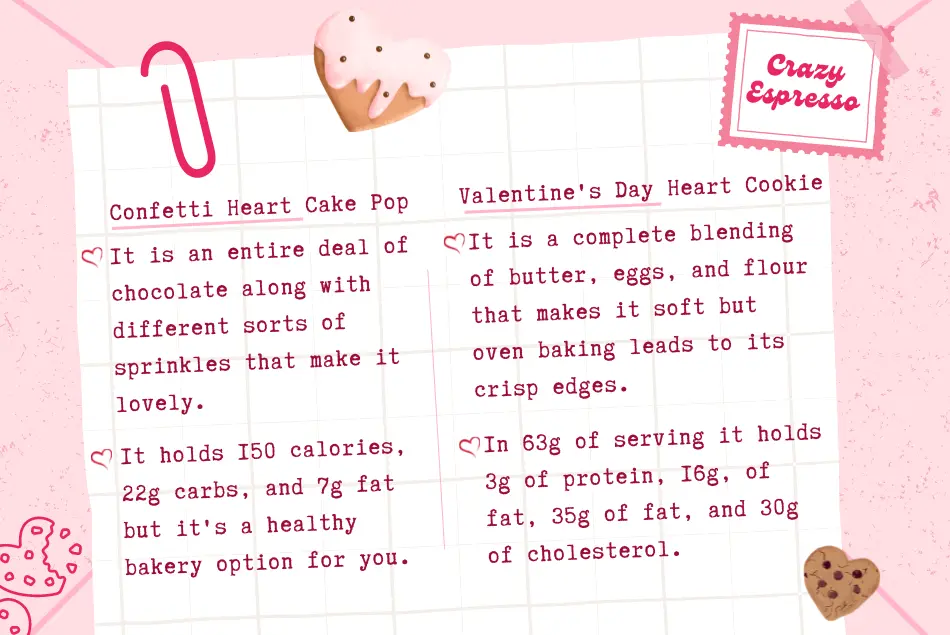 Note:  You can have different writing on your Valentine's Day heart cookies like BFF, Xoxo, sweet love, hugs, and cutie-pie.
Also, blubbery muffins would be the best valentine's bakery products for you. Its 1 piece is equivalent to 99g that can hold 330 calories because of ingredients like lemon zest, natural flavors, honey, wheat flour, why milk, eggs, and oil. It holds 29g sugar, 14g fat, and 47g carbohydrate.
Starbucks Gift Cards for Valentine's Day
Starbucks offer different amazing designs of gift card for their loyal customers on Valentine's Day. These cards are good games for blending bright colors along flowers, hearts, love symbols, and many others. Some love quotes are also labeled on them like "Woohoo" or "You are my heart" or many others.
FAQs
What is the Most Expensive Single Drink at Starbucks?
It is a complete mixture of Ristretto shot, velvety steam milk, and brewed espresso. This is not expensive because of the ingredient but instead because of its super large size as it holds a huge amount of liquid.
It can easily contain 160 to 170 shots of espresso which ultimately increase the caffeine content up to 1000 to 1100mg caffeine. So this is the best choice for those who love drinks with high caffeine content.
Is It Worth full To Go to Starbucks on Valentine's Day?
Starbucks releases huge amounts of deals, drinks, and gift cards during the whole week of valentine's. Also, Starbucks creates an environment that matches the desired valentine's look that's why it is obviously worthful to spend valentines at Starbucks.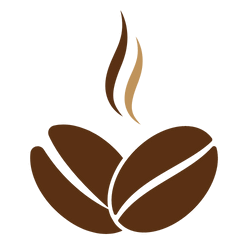 Conclusion
No doubt Valentine's Day is already a day of love and happiness but Starbucks makes it more fun. You can go either with your friend, colleague, or your pattern and enjoy the lovely themes, cups, coffees, bakery items, and also gift cards at Starbucks. In short, Starbucks make a zone for their customers where they can spend their whole day celebrating the 14 Feb and devoting their love towards the people in the regard of saint valentine.
If you find this post beneficial and helpful then save this pin in your Pinterest "Valentine's Day Drinks" board So that you can easily get help later.