Are you a fan of tea? if yes then have you ever tried a tea which gives you a fruity flavor along the spiciness.
If Not…then give a try to Dutch Dutch Bros Eclipse Tea, it is totally juicy that makes your every body cell fresh and exciting.
Myth: Some people think that it is part of the secret menu, but actually you can easily find this drink on Dutch Bro's regular menu in the Tea Section.
Its ingredients are blue raspberry, coconut flavor, and black tea, which make the final drink fabulous.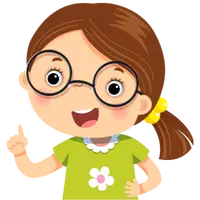 Note
This drink has a lemonade base, which makes the tea a little tangy.
So, if you want to make your day super cool, then make this drink for yourself, below mention recipe will definitely assist you to make this job easy.
Customer Review: One of my friends told me that every sip gives you a burst of flavor in your mouth.
Table of Contents
Recipe Detail:
| | |
| --- | --- |
| Author Name | CrazyEspresso.com |
| Preparation Time | 4 Minute |
| Cook Time | 0 Minute |
| Total Time | 4 Minutes |
| Serving | 1 |
| Category | Drinks |
Ingredients:
1 cup of lemonade
1 bag of black tea (or 2 teaspoons of loose-leaf black tea)
2 tablespoons of blue raspberry syrup
2 tablespoons of coconut syrup
Ice cubes
Dutch Bros Eclipse Tea: Instructions
1. Take a glass and fill it with ice cubes.
2. Pour the lemonade over the ice, and then add the brewed black tea.
How to Brew? Put the tea bag in hot water and keep it inside at least for five minutes, as soon as all the nutrients and flavor seep into the hot water, bring the tea bag outside and discard it.
4. Add the syrups of coconut and raspberry to the drink and stir it well.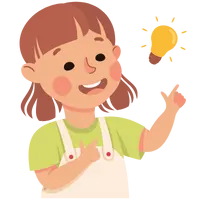 Suggestion
Add the syrup according to your personal preference.
5. These syrups give a colorful appearance from the top, your drink is ready to serve just enjoy!
Nutritional Facts:
| | |
| --- | --- |
| Serving Size | 1 drink (16 oz) |
| Calories | 240 |
| Sugar | 60 g |
| Sodium | 10 g |
| Fat | 0 g |
| Saturated Fat | 0 g |
| Carbohydrates | 60 g |
| Fiber | 0 g |
| Protein | 0 g |
| Cholesterol | 0 mg |
I have also written some recipes for other Dutch Bro's delicious drinks like Hot Cinnamon Spice Tea, Chocolate Chip Muffin Top, and Caramel Macchiato Dutch Bros, must try them.
Save This Pin