If you want a fully nutty drink with a creamy touch then try the Starbucks eggnog latte, it is a really amazing, cozy, and super festive drink.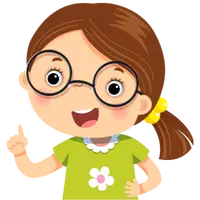 Note
It is not available all around the year, as you can only enjoy it during the holiday season.
It is the combination of milk, espresso, nutmeg, and milk, with the smooth spicy, and fine sweet flavor, which gives you comfort.
So, if you want to give yourself a treat that will remain fresh in your mind all day long, then learn its easy recipe, let's get started.
Table of Contents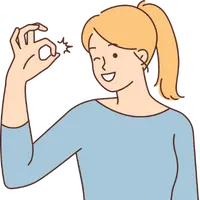 Best Point
If you make an eggnog latte so it cost you less because once you grab all ingredients, you can even make two drinks at home at the same cost you have to pay for 1 in Starbucks.
Starbucks Eggnog Latte
Arrival: The Eggnog Latte is not introduced by Starbucks, instead another coffee chain introduce it in October 1986 but later on that coffee store become part of Starbucks, and then this Eggnog latte is officially owned by Starbucks.
Informative Point: There was a huge stress period among people, because recently in 2021, Starbucks stopped offering Eggnog Latte, the reason being the short of supply.
Appearance: If it is served in a clear glass then a light chocolaty brown color is visualized from the outside with a white top, and nutmeg or cinnamon sprinkles over the top make the drink appearance fancier.
Taste: The fact is, its taste is not liked by all, but for me its matchable, ike just imagine a drink with sweet and spicy at a time with nutty, vanilla touch along with the saltness of caramel, and creaminess of milk, ….indeed a full flavor package.
Texture: Its texture is finely smooth, velvety, creamy, soft, and thick.
Version: It can be enjoyed as hot, blended, or iced, just go for the one you prefer the most.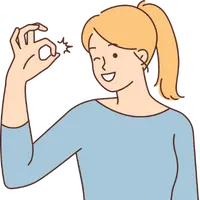 Point
The blended Eggnog latte is no less than a frozen hearty treat for breakfast.
Availability: As it is a seasonal (holiday) drink, which means you have to confirm first that either it is available in the store or not, otherwise simply make it at home, so that you can enjoy it whenever you want to.
Shelf Life: You can also store it for up to 3 days, just refrigerate it and stir it well before use.
Eggnog is Acholic or Non-alcoholic?
If we talk about the traditional version then it is alcoholic which is very famous in Canada, Us, and North America, but it can also be made as non-alcoholic.
Piece of Advice: I think you should always prefer the non-alcoholic one because it is a healthier option, and also safe for the kids.
Recipe Detail:
| | |
| --- | --- |
| Author Name | CrazyEspresso.com |
| Preparation Time | 5 Minutes |
| Cook Time | 0 Minute |
| Total Time | 5 Minutes |
| Serving | 1 |
| Category | Drink |
Ingredients:
2 shots of espresso
1/2 cup eggnog
1/4 cup milk
A pinch of nutmeg
Whipped cream (optional)
Starbucks Eggnog Latte: Instructions
1. First of all brew an espresso shot, for this use any available means.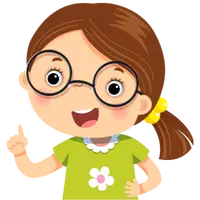 Note
The main problem is brewing the espresso shot, but if you do not have the espresso machine then use the French press, in case the French press is also not available then use moka pot.
2. Add a small amount of milk and eggnog in a microwave-safe cup, and steam it either in a saucepan or in a microwave oven.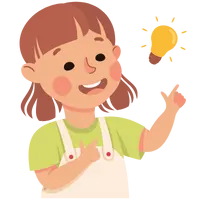 Suggestion
Sometimes, we can't find the eggnog in the store, in this case, we can make it at home, the best part is the homemade one is a healthier option because it will be totally free of artificial flavors and preservatives.
3. Now take out your favorite mug, add the espresso shot and nutmeg, and then the eggnog-milk steamed mixture over it.
4. Stir well and your drink is ready to enjoy! a large mug, pour the espresso and add the nutmeg.
For Hot: All the steps remain the same, you have to add the eggnog-milk mixture in a hot state.
For Iced: Steps, ingredients, and procedure is the same, just you have to add the ice first in the glass, and then add the eggnog-milk mixture in a cool state.
For Blended: Blend all ingredients in the blender together and then consume it.
Same for All: In all cases, top it with whipped cream and sprinkle some cinnamon and nutmeg before serving.
Is There Any Con of Eggnog Latte?
Yes, as it is a super high-caloric and high-fat drink, which means not a healthy option for regular use. But what if we want to enjoy its taste without compromising our health, in this case, go for the less caloric version.
Solution:
Use sugar-free eggnog
Use non-fat or almond milk
Skip the whipped cream.
Nutritional Facts:
| | |
| --- | --- |
| Serving Size | 1 1/2 cups |
| Calories | 330 |
| Sugar | 28 g |
| Sodium | 130 g |
| Fat | 18 g |
| Saturated Fat | 11 g |
| Carbohydrates | 31 g |
| Fiber | 0 g |
| Protein | 11 g |
| Cholesterol | 140 mg |
Starbucks' other drinks like Starbucks Pink Drink, Homemade Cotton Candy Starbucks, and Starbucks Pistachio Syrup are superb, you should my recipes on these.
Save This Pin